13+ Unique & Amazing Dupatta Draping Style For Brides
Check out the unique dupatta draping style for bride to flaunt your dupatta in more than 13 different ways with ethnic outfits.
Dupatta is an extremely versatile piece of clothing worn by Indian brides and women. This long piece of cloth is known as odhni, chunnari, and chunni. It is an essential part of the Indian ethnic outfit which represents the elegance and grace of our beautiful culture. During the ancient period, the dupattas were worn by both males and females. But with evolving times it has become a fashionable piece of cloth that compliments the ethnic outfits of Indian women. And Indian bridal outfits like the breezy lehengas and ghagras will not look elegant without a stunning piece of dupatta. We have seen brides flaunting their romantic dupattas in front of kolkata wedding photographer while posing for their wedding pictures. Draping your bridal dupatta in a unique style can elevate your bridal look. Adding a dupatta over your gorgeous bridal lehenga can give you the most beautiful Indian bridal look. While the many options available online to drape a dupatta. But you must know the best ways out of them to be the most charming bride on your wedding day. So without making any further delay, let's have a look at 13+ most unique and latest dupatta draping style for bride.
1. A Diagonal One
This breezy dupatta draping style is a replica of the popular saree drape. This kind of dupatta draping style is perfect for your pre-wedding events like or Mehendi ceremony. She has paired her gorgeous lehenga with a pleated dupatta on the shoulder and tied the other end of the dupatta on her waist.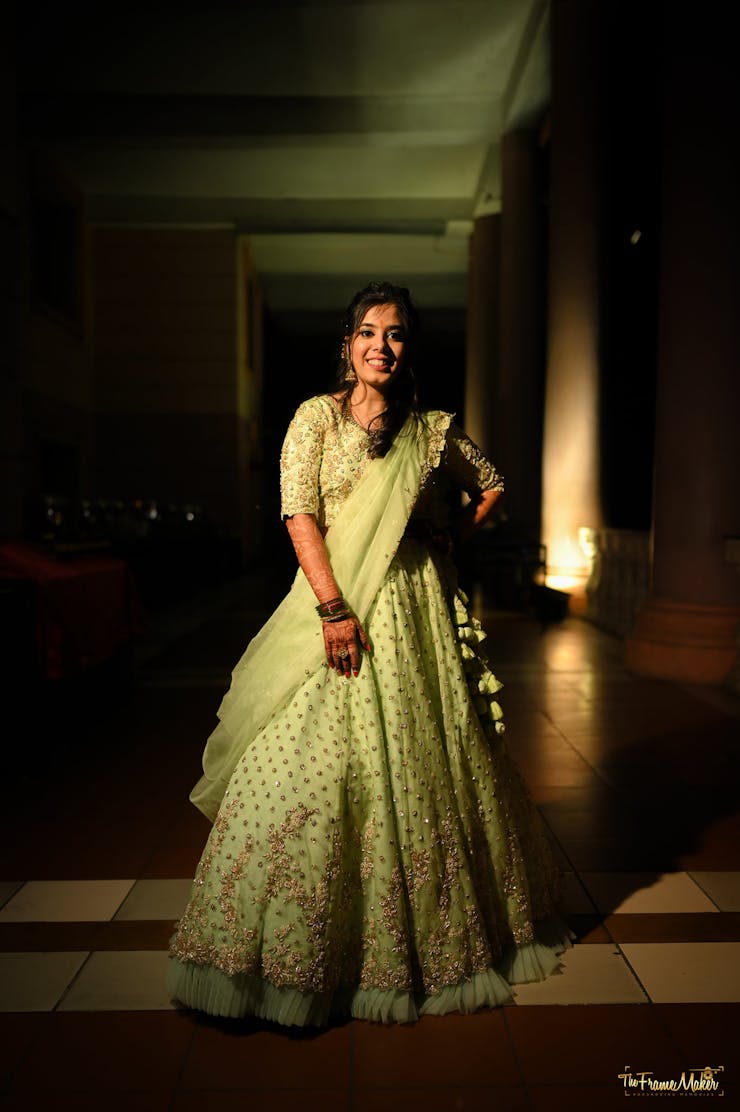 Recommended: New & Trendy Bridal Mehndi Design Ideas 2022
2. The Most Sophisticated One
This gorgeous bride had hired the best wedding photographer in kolkata to flaunt her ethnic bridal look in the wedding portraits. This kind of dupatta draping style is the favorite of Indian brides. Here one dupatta is draped over the shoulder and the other one is on the head.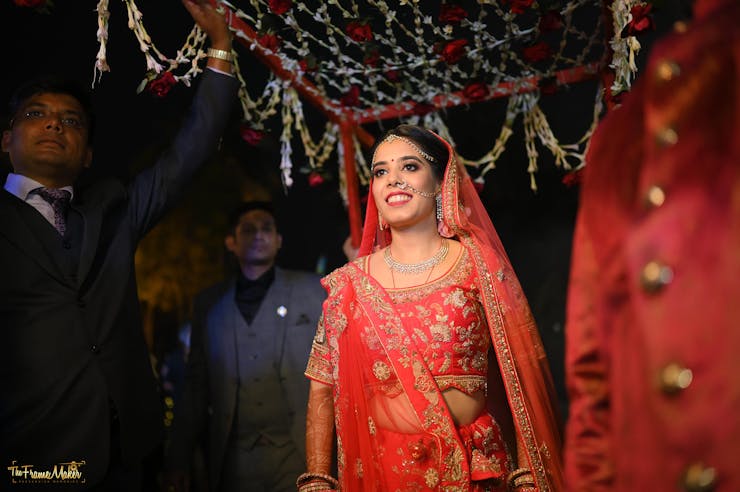 Also check: Best Marwari Wedding Dresses Ideas You Should Know About
3. A Dupatta Drape In Elegant Style
This soft and feminine style dupatta draping adds a special charm to your bridal persona. This is a very easy way of draping the bridal dupatta. You need to set the pleats of the dupatta on your shoulder and pin it to keep it in the proper place. Take the other end of the dupatta and tie it on the backside of your designer lehenga or Anarkali.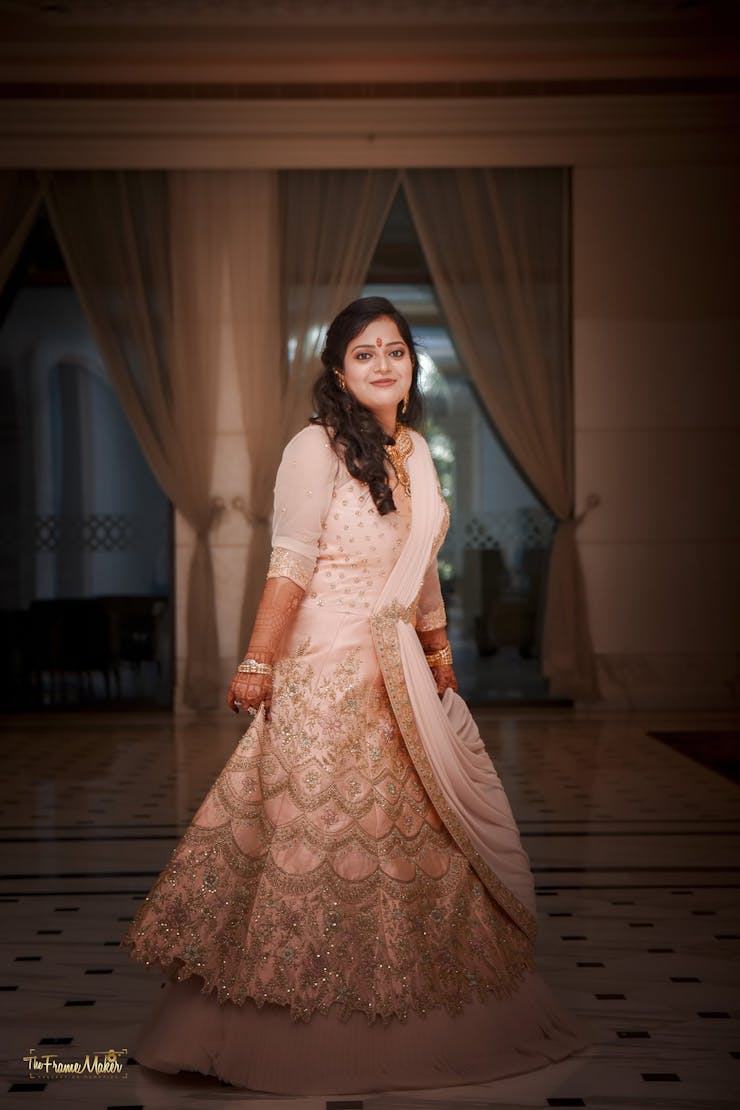 4. The Classic Drape
Wearing a bridal dupatta on the head is the most traditional style of dupatta draping in India. This over-the-head bridal lehenga dupatta style looks very pretty on brides. This is an ideal dupatta draping style for a wedding day.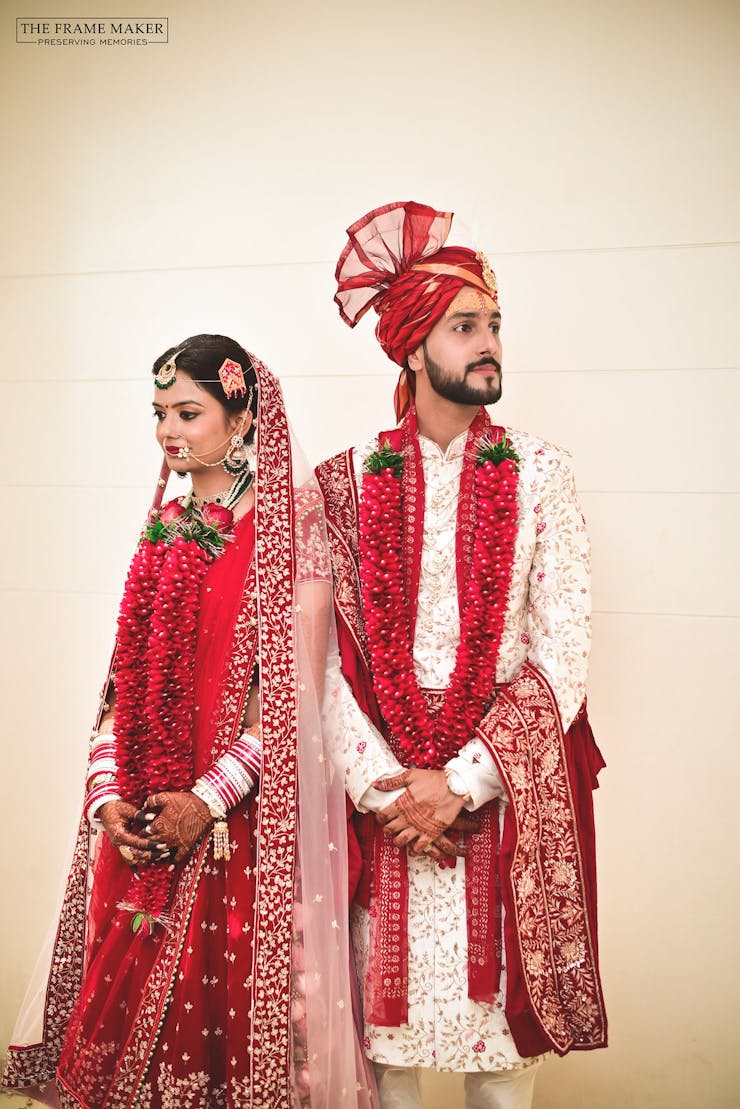 5. Fusion Of Contemporary & Conventional
There are many ways of draping a bridal dupatta. But this dupatta draping style is the sassiest one. Taking your bridal dupatta over the arms or the shoulder makes the fashion statement. This kind of stylish dupatta draping will help you to move freely for a long time.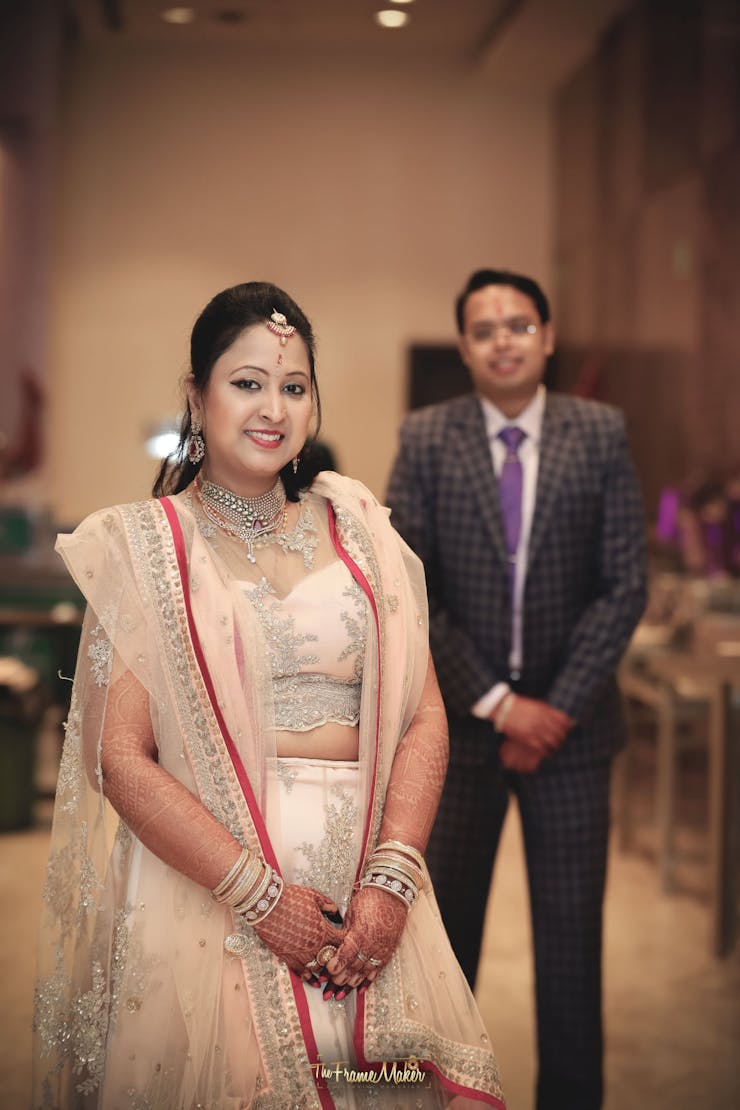 6. A Simple & Neat Style
Steal the limelight of your mehndi ceremony by opting for a neatly tied dupatta over the contrasting shade lehenga. This is the best and most simple way of lehenga dupatta draping that is easy to manage in a tiresome wedding function. Draping your pleated dupatta diagonally can give you a sophisticated and graceful look at your wedding event.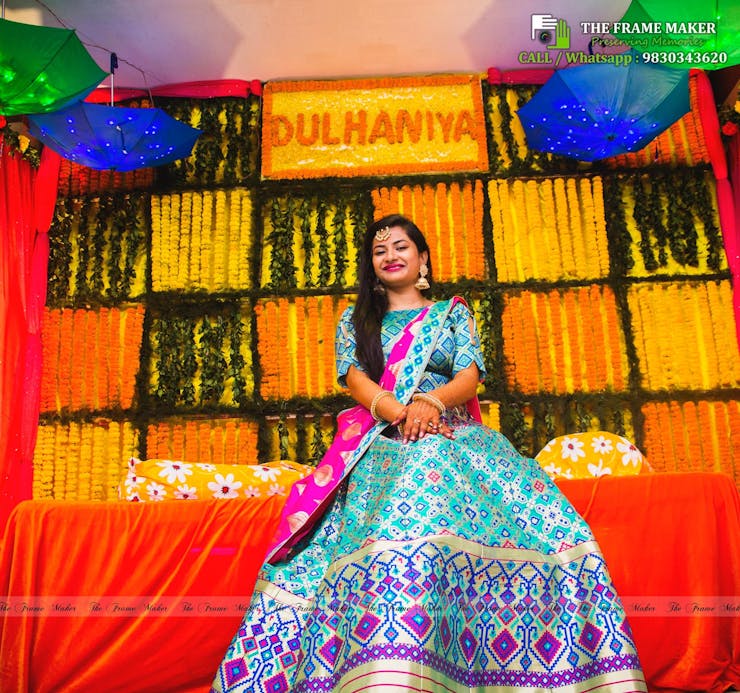 7. Blend Of Two Unusual Styles
These days brides are working hard on their wedding day look to provide it a modern touch. Look at these pretty bride who has chosen to blend two dupatta draping style. Tie one end over the shoulder and drape it diagonally to the backside. The other one is placed over her head.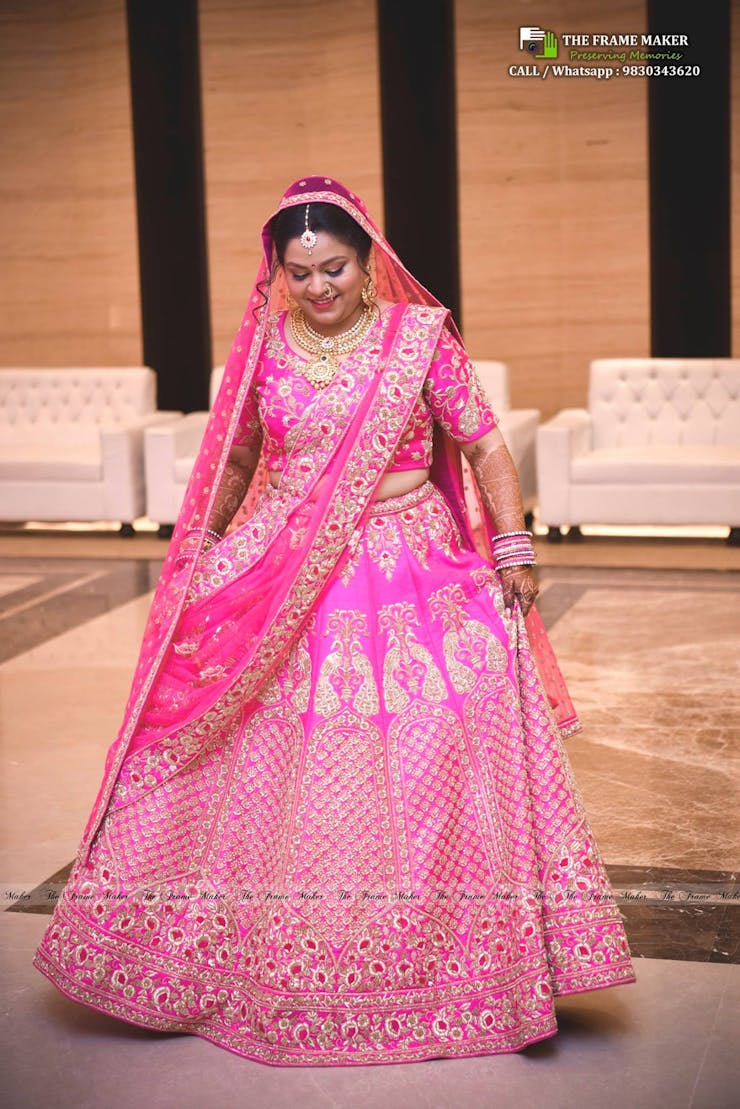 8. The Gujarati Style
The Gujarati dupatta draping style looks amazing on a Beautiful bridal lehenga. This kind of dupatta draping looks more beautiful on pastel shades of bridal lehenga. A net dupatta in pastel shades will give you an elegant and breezy look.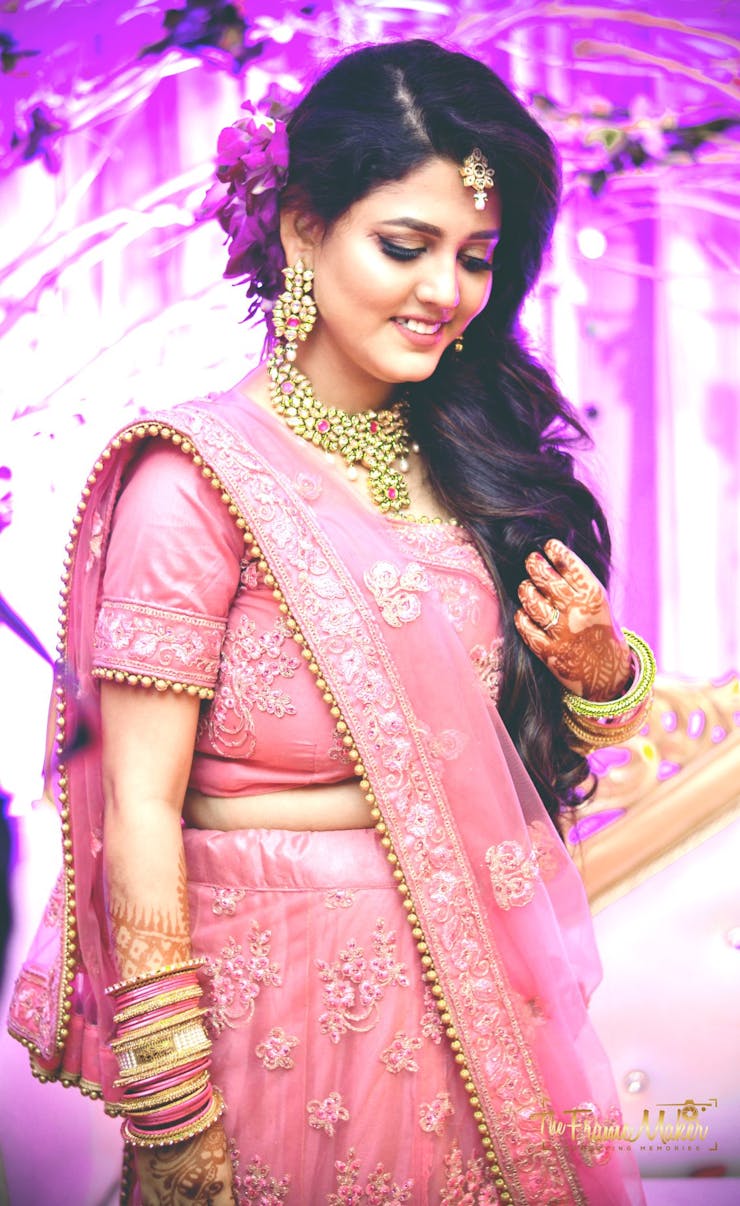 9. Inspired From The Classic Kamarbandh
The Kamar bandh dupatta draping style is a huge hit for a luxurious reception ceremony. This is one of the most stylish dupatta draping ideas that give you a glamorous look for your wedding event. Tie your pleated dupatta diagonally on your waist using a fabric belt or Kamar bandh to give a feminine touch to your bridal look.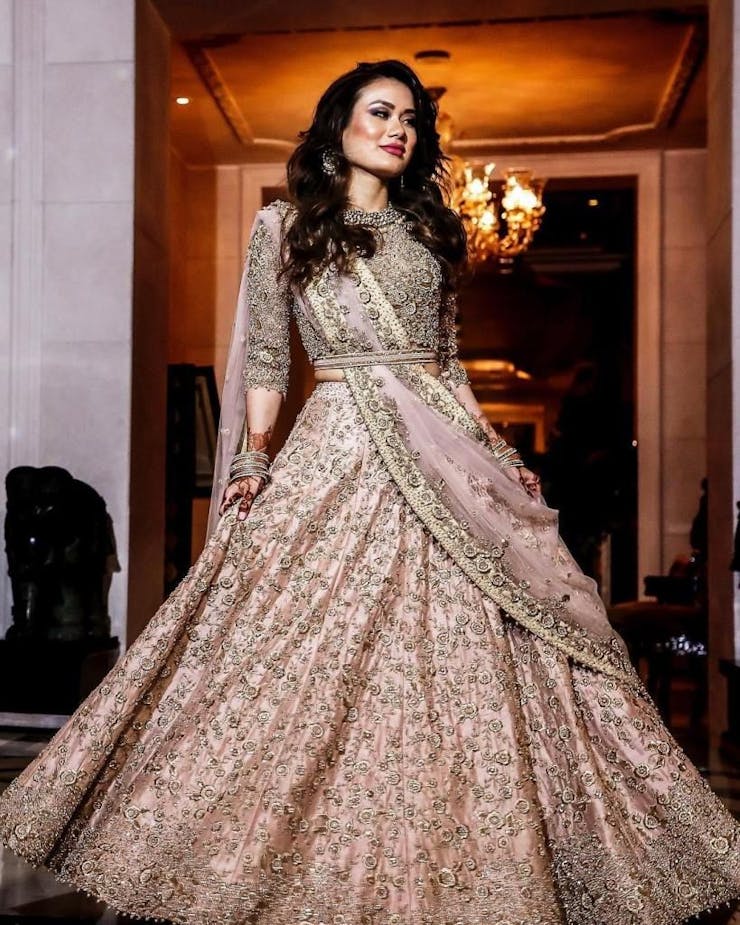 10. Charm Of Cowl Style
This Mughal style dupatta draping can provide a regal touch to your bridal outfit. You need to drape the dupatta over your front and pin it at the shoulder. This cowl style dupatta draping looks more beautiful with a sheer dupatta. It is an ideal dupatta draping style for your Mehendi or sangeet function.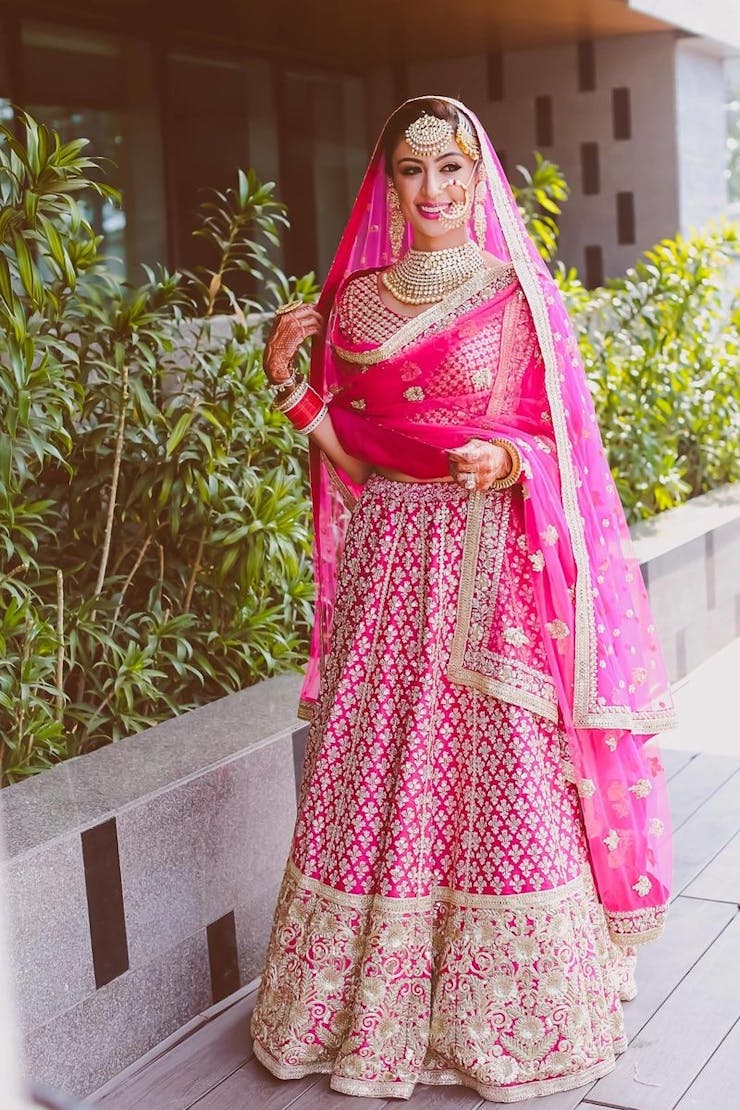 11. A Stylish One For Modern Brides
Draping your dupatta over your shoulder makes it look like a breezy jacket. This new style dupatta draping is very popular amongst millennial brides. This statement drape allows you to flaunt your stunning jewelry and designer bridal blouse.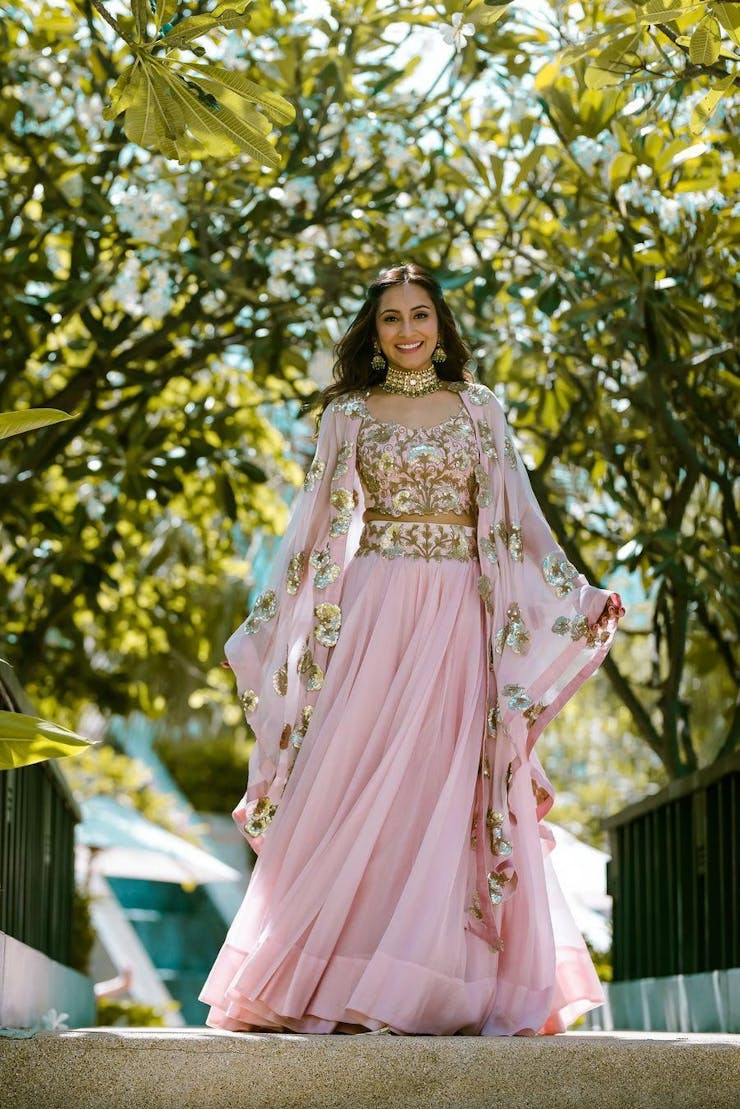 12. The Indo-Western Style
Putting a veil over the bride's head is a traditional part of the Indian bridal look. This classic veil has come back to style with an interesting twist. A beautiful fusion of European veil when placed over an Indian saree or lehenga makes you the prettiest bride on your wedding day.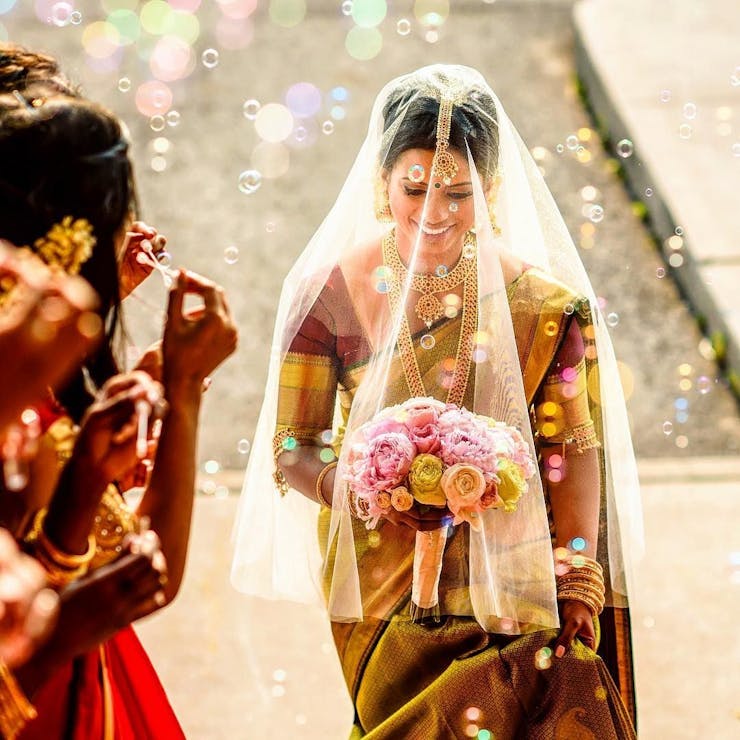 13. A Casual One
This kind of free-flowing dupatta draping style for bridal lehenga is the best choice for a fun-filled Mehendi ceremony. But make sure to adopt this style of dupatta draping only if you have a sheer net dupatta. Because a heavy embroidered dupatta will make you feel uncomfortable due to its heavyweight.
14. Most Eye-Catchy Style
Leaving your dupatta loose on one side gives you the most gorgeous bridal look. A lighter net dupatta is perfect for this kind of draping style. Pin the one side of the dupatta on your shoulder and leave the other side free.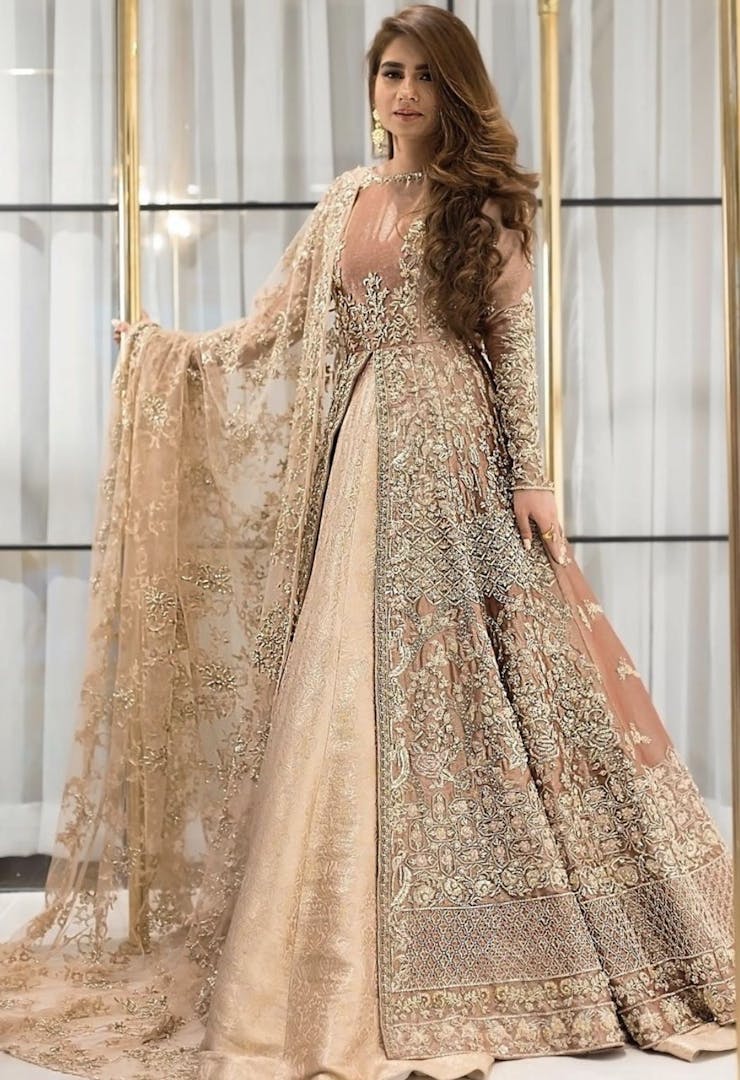 So, these are some unique dupatta draping style for bride that you can choose to get a sassy look at your wedding events.