Best Marwari Wedding Dresses Ideas You Should Know About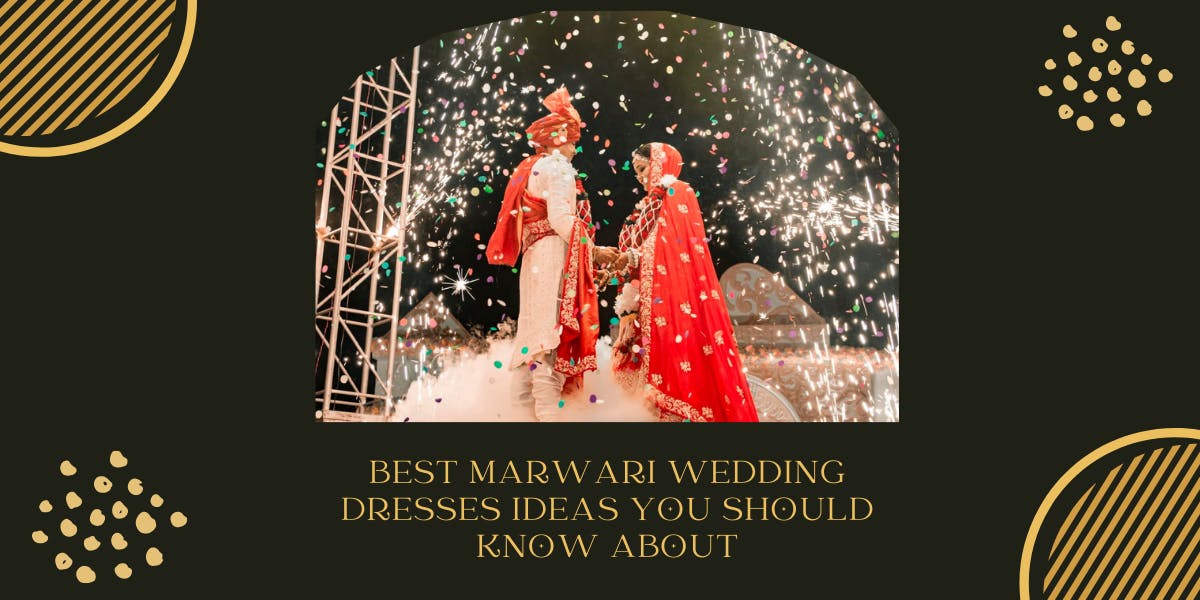 Explore our guide to find some eye-catchy and traditional marwari wedding dresses that will be a perfect choice for a grand and royal-themed wedding.
The beauty of a Rajasthani couple dressed in regal outfits will surely woo you away. Just like the royal culture of Rajasthan, a Rajasthani bride and groom's dressing style represents their royal charm. From their stunning Kundan necklace to statement matha tikka and the heavily embroidered Sherwani dress, every element of Rajasthani wedding dressing style can make you look like a royal bride or groom. Recognized as one of the best wedding photographer in kolkata, we have captured many beautiful Marwari brides and grooms in our lenses on their wedding day. So, dear brides and groom-to-be if you are thinking about planning a royal-themed wedding in the city of joy, then you must take inspiration from these lovely couples who have made a style statement with their iconic look on their D-day. Keep reading this interesting article to find the most gorgeous marwari wedding dresses.
Traditional wedding attires of Rajasthani brides
1. Heavily Embroidered Red Bridal Lehenga
To be the star of the event around whom the entire wedding celebration swirls opting for a heavily embroidered Rajasthani bridal lehenga for wedding is a perfect choice. The intricate hand embroidery makes the bridal outfit more beautiful. We are completely in awe to spot this stunning Marwari bride who is looking the epitome of beauty in her traditional bridal jewelry and enthralling bridal lehenga. You can try statement jewelry made of Kundan, silver, or gold to match with your red bridal lehenga and elevate your wedding day look.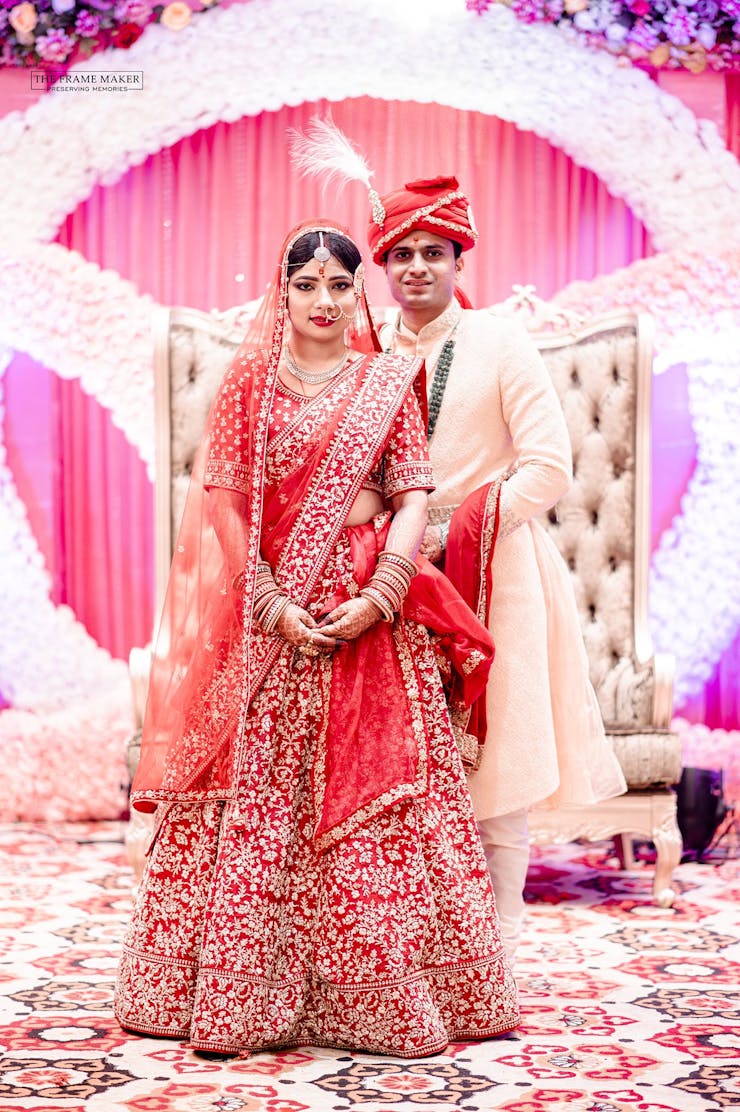 2. Bandhani Print Ghagra Choli
Bandhani print is the pride of Rajasthani craftsmanship. Available in vibrant hues of red, green, blue, and orange these delightful fabrics always look pretty on a beautiful bride. Ghagra made with bandhani print is not only gorgeous but also lightweight to be handled. A bandhani ghagra with choli can double the beauty of your bridal look. A bandhani ghagra is a voluminous and pleated skirt that is designed with bandhani print and sequins work. The exquisite embroidery of this gorgeous ghagra looks absolutely stunning in the wedding pictures. Make sure to contact a professional kolkata wedding photographer to capture the beauty of your luxurious bridal lehenga in pictures frames.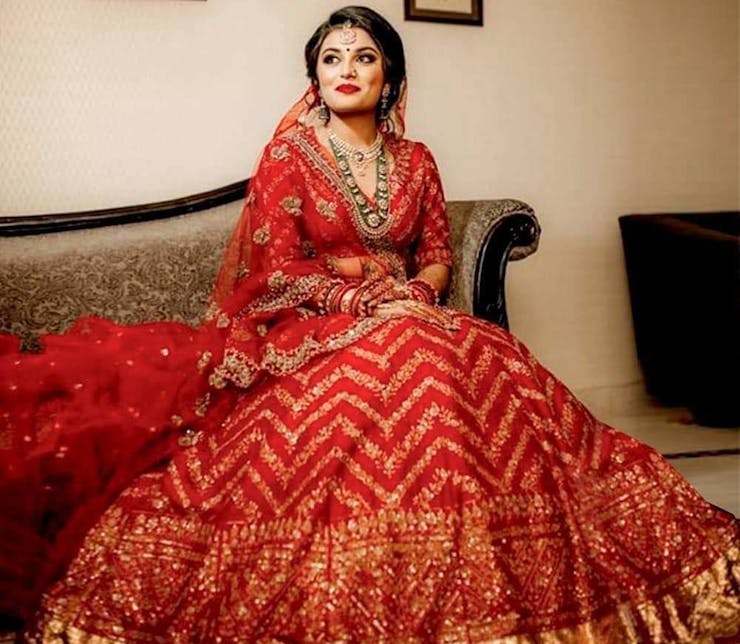 3. Gota Patti Lehenga
Gota Patti is a very popular Indian embroidery style that is dearest to the Rajasthani brides. This gorgeous wedding outfit can offer you the most glamorous wedding day look. This gorgeous bride Gota Patti lehenga in pink color is an inspiration for all the brides-to-be. The intricate Gota Patti design goes well with stunning Kundan jewelry. You can also make a bold style statement by opting for this contemporary blush pink lehenga detailed with floral Gota Patti designs.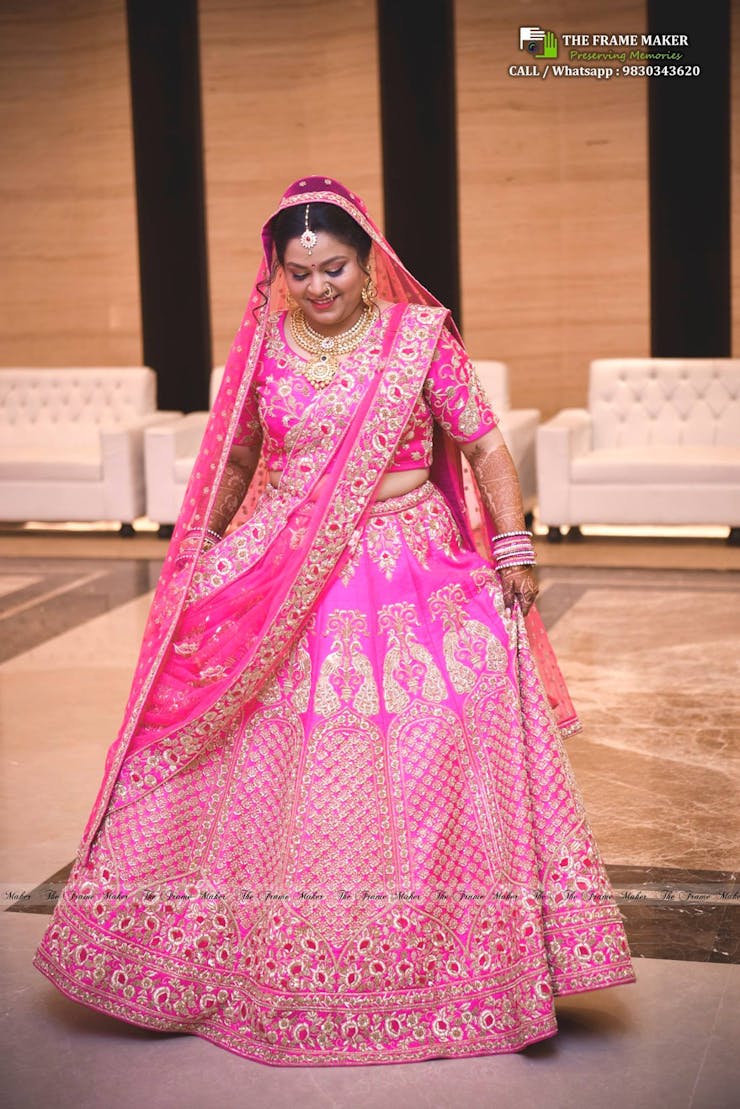 4. Mirror Embellished Bridal Lehenga
A mirror work lehenga is one of the latest wedding dresses that can make you the most glamorous bride. This fashionable fabric is available in various designs and colors. Its glimmering shine and dazzling beauty is a complete show stunner. This bride has opted for a pastel-shaded mirror work lehenga and paired it with exquisite Kundan jewelry which is providing a graceful and impressive look to this pretty bride. The sequence embedded choli and a net Odhni is a beautiful amalgamation. The fully floral sequined blouse is complementing the dazzling mirror work in her beautiful lehenga.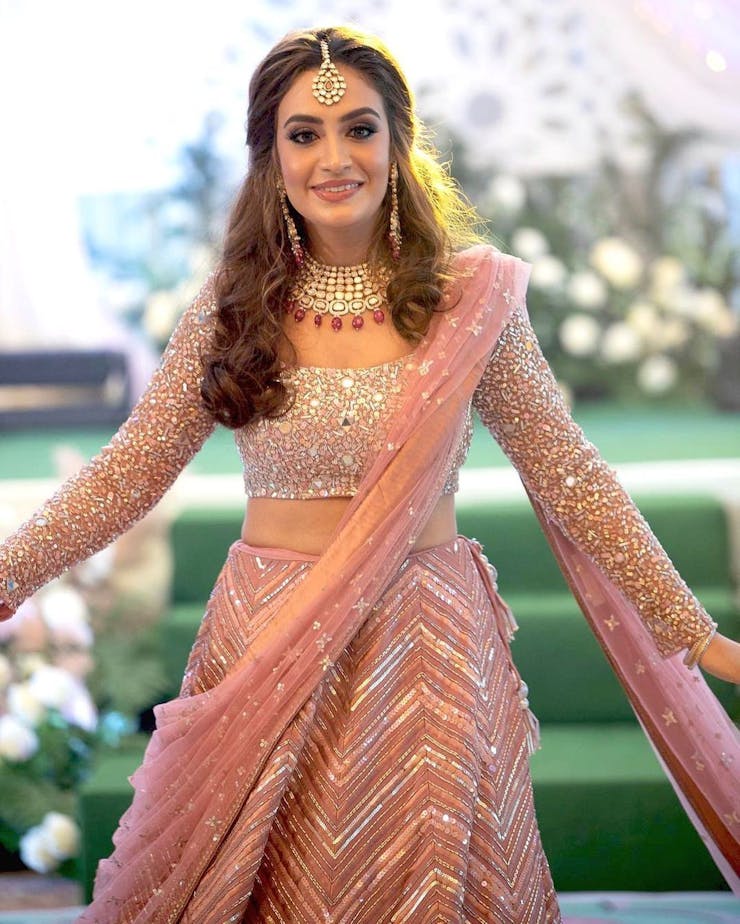 5. Multicolored Leheriya Saree
The Rajasthani leheriya saree is a replica of beautiful wind-blowing patterns that comes in various shades. The traditional lehriya saree adds a simplistic charm and elegance to your bridal persona. These are usually very light fabric that is opted by Marwari brides for their pre-wedding ceremonies. A multicolor leheriya saree gives you the perfect ethnic vibe with a mesmerizing bridal look. Accessorize this classic saree with matching bangles and jewelry to look like a diva at your special event. These light and comfortable marwari wedding dresses are perfect for Haldi and mehndi functions.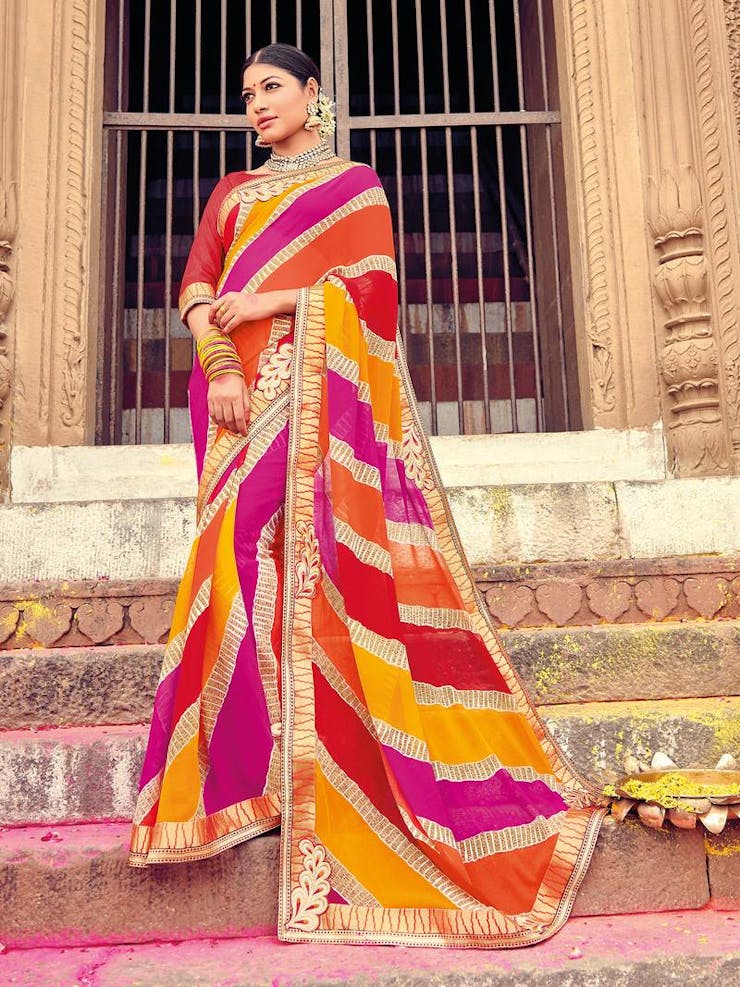 6. Silk Bandhni Saree
Another popular Marwari bridal saree is the silk bandhani sarees. Dramatic and dazzling, the silk bandhani is an eye-catchy outfit that has set the internet on fire. The bold and fabulous look of this royal looking bride has captivated our hearts. The texture of her raw silk saree, brocade blouse, and alluring bandhani patterns is making her truly the center of attraction. Her luxurious Matha Patti, gorgeous choker, and stone-studded bangles are complementing this Rajasthani look bride. The stunning interplay of smaller dots and jaal patterns on this ombre-red saree is truly a great option for post-wedding events.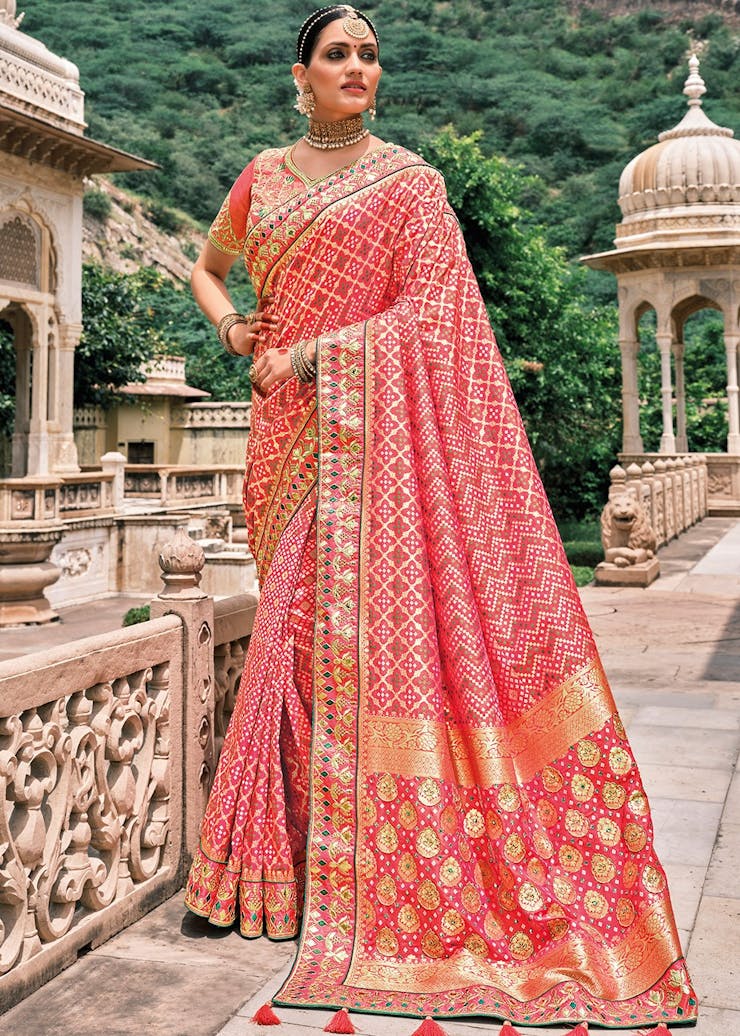 7. Gorgeous Velvet Bridal Lehenga
Let's take a moment to appreciate the beauty of this maroon velvet lehenga. this is the most preferred Rajasthani lehenga for weddings in winter. Nowadays, brides are ditching the traditional shades of red and opting for a darker shade like maroon in bridal lehengas. This kind of heavily embroidered dark maroon velvet lehenga will surely lift up your bridal look by leaps and bounds. This velvet lehenga offers you a royal look on your special day. It can easily catch the attention of your guests if paired with a stunning gold or silver jewelry set.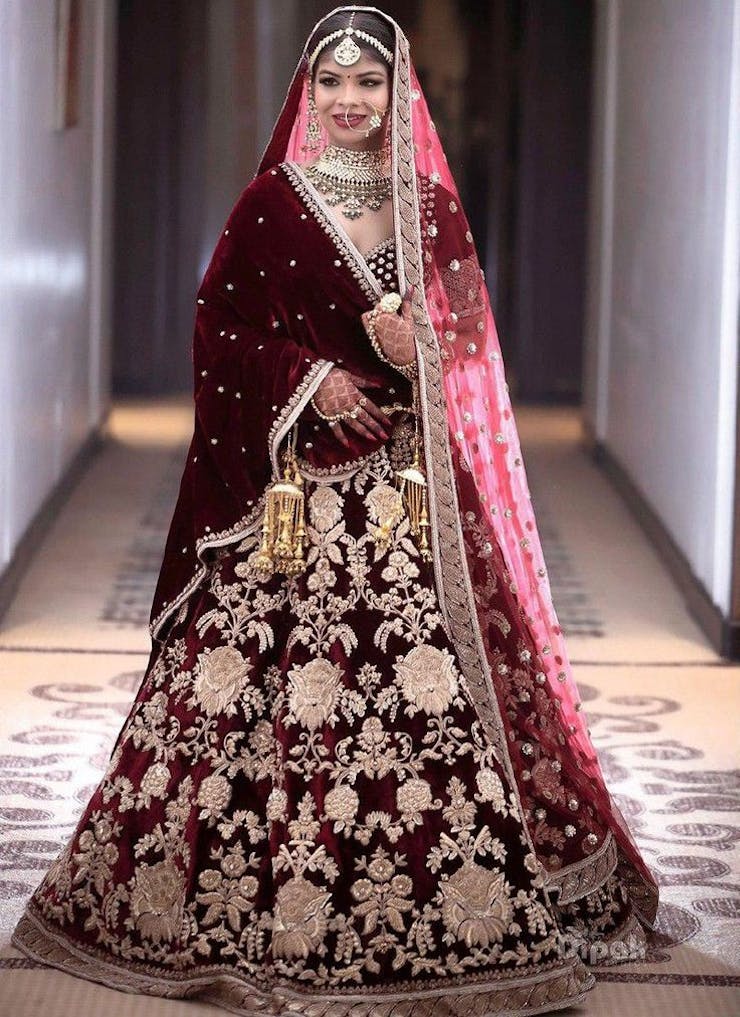 8. Royal Rajputana Bridal Lehenga Choli
Have you ever noticed a regal dress of a Rajputana bride from Rajasthan? Take inspiration from this newly married royal bride. Whether it is her unique short Kurti like choli or jari embroidered lehenga or Gota Patti dupatta, this traditional Rajasthani bridal look is the one that stole the show. You might have noticed this royal bridal look in a popular movie like Padmavat. Her gorgeous Borla over the head, oversized Nath gem-studded choker is sure to have all the attention.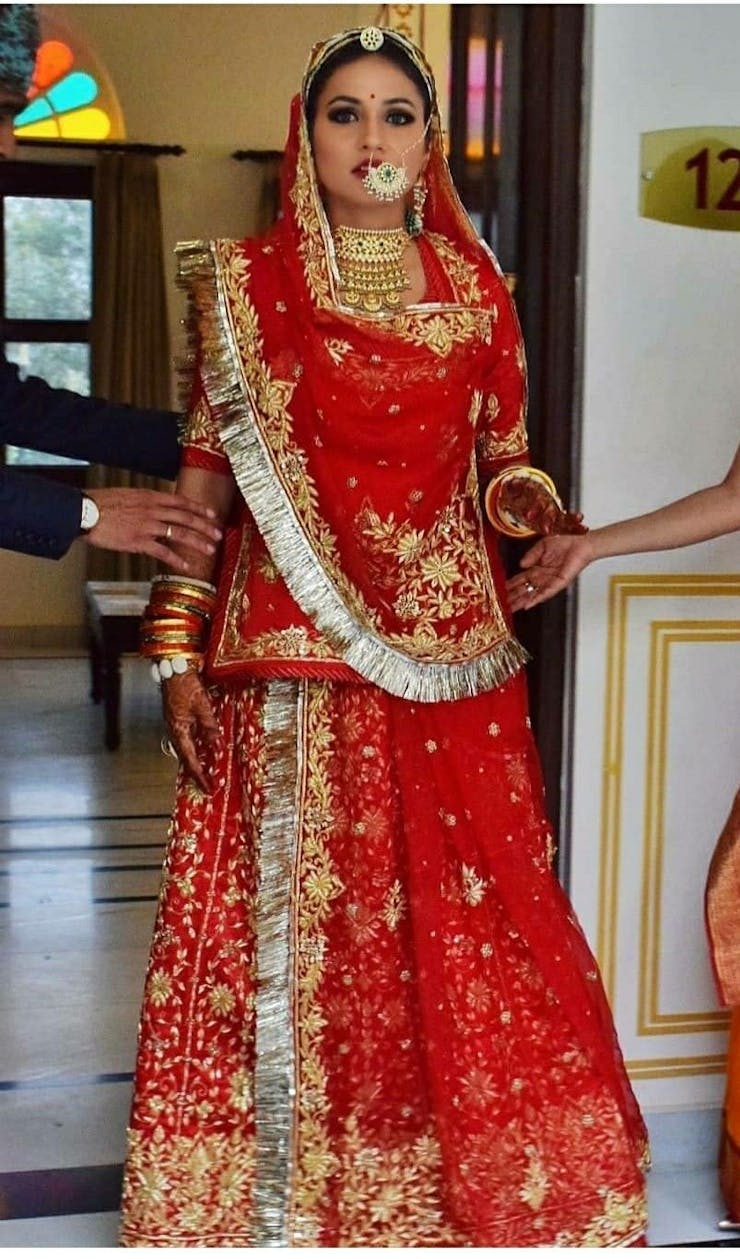 9. Light-Weighted Bandhani Print Saree
Just like a bandhani lehenga, bandhani sarees are also a show-stealer. A multicolor bandhani print fabric looks amazing and elegant on a charming Marwari bride. This box patterned bandhani saree print in darker hues can instantly grab attention. You opt for a designer blouse to add a simplistic charm to this pretty saree. The vibrant colors of these traditional Marwari outfits look stunning in daylight. So, it is better to make this eye-pleasing and comfy saree a pre-wedding ceremony outfit.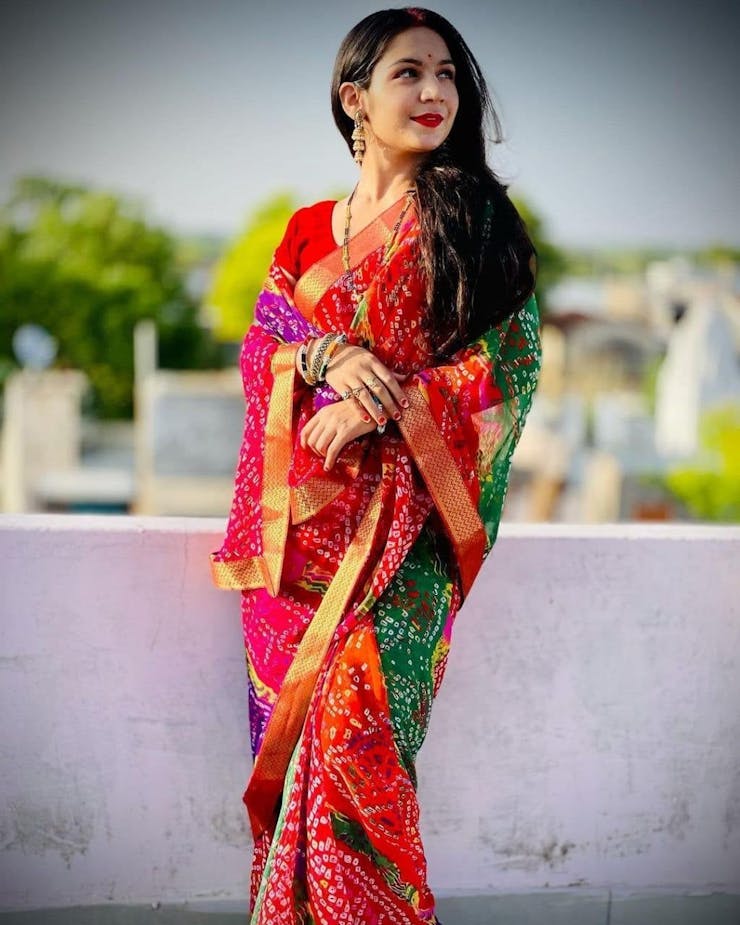 Traditional wedding attires of Rajasthani groom
1. Safa
The most important accessory of a Marwari groom is his stunning Safa. This long designer fabric when tied to the head of the groom, takes the entire look to a whole new level. Today, you will get multiple options in these traditional turbans such as floral print safa, dual-tone safa, embroidered safa, and much more. This is a perfect piece of royal fabric that compliments your wedding sherwani.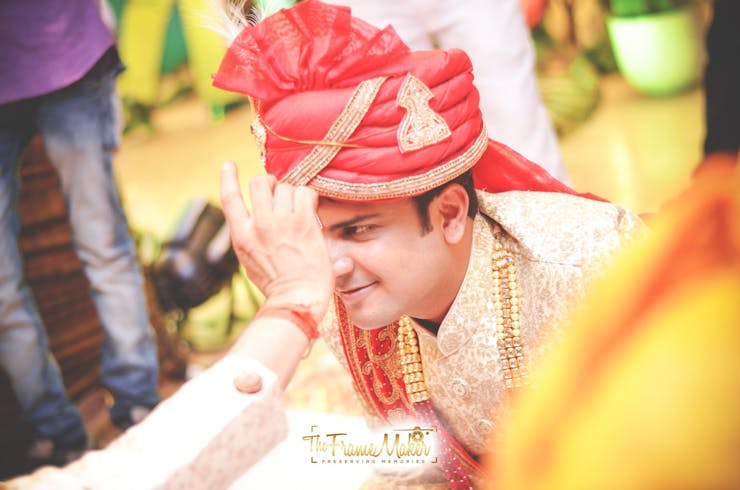 2. Sherwani
The exquisite embroidery of a sherwani makes it a drop-dead gorgeous royal outfit. This traditional wedding outfit is usually worn by a Rajasthani groom on the wedding day. Our charming groom has chosen an oo-white sherwani which is complementing her red safa and stole perfectly. You can accessorize it with a gold brooch and stunning jewelry to make it the best one ever.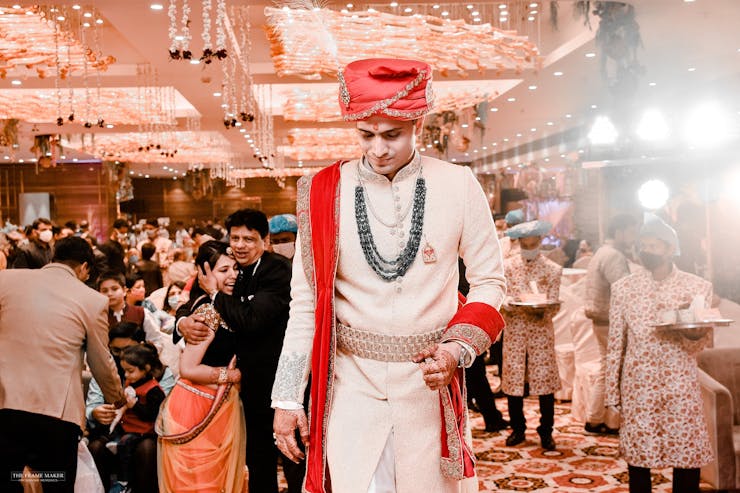 3. Stole
A Sherwani without a fashionable stole is a fashion disaster in a Rajasthani groom look. An embroidered dupatta adds value to the regal look of a groom. An embellished stole is a perfect option to uplift your style quotient and look conventional groom at the same time.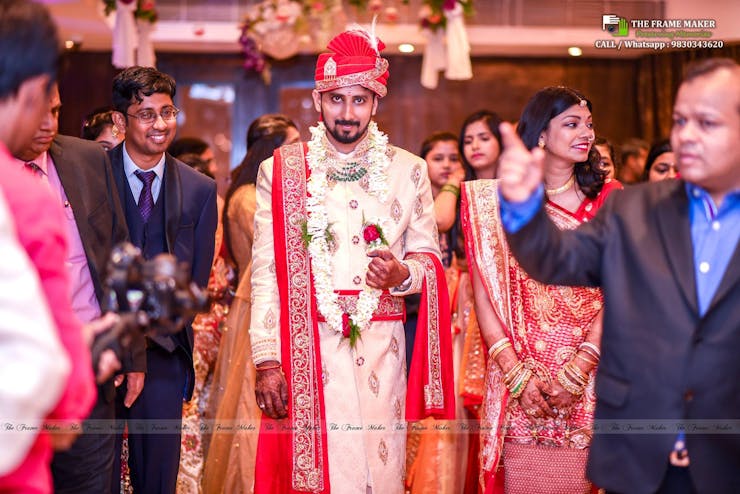 4. Achkan and Dhoti
Achkans are another traditional groom outfits of Rajasthan that you can opt for pre-wedding functions. The Achkans are knee-length jackets that are light-weighted fabric compared to Sherwanis. These stylish grooms wear can offer you a semi-casual look. You can opt for light or bold colors according to your personal choice. Pair it with a contrasting dhoti to bring the wedding vibes into the atmosphere.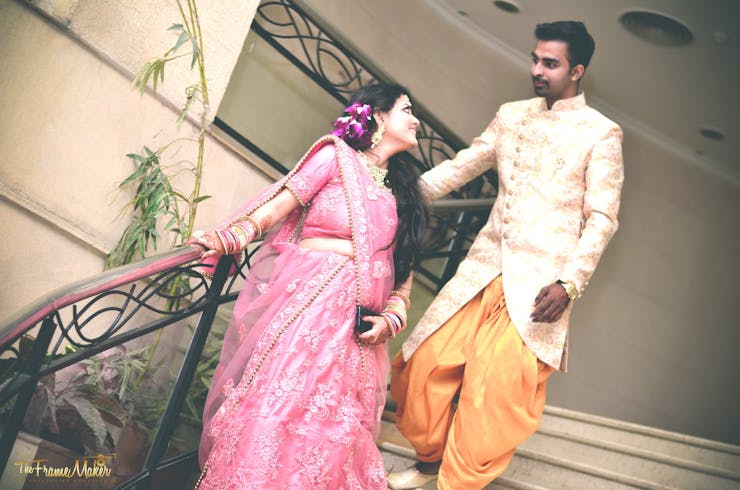 5. Jodhpuri Suits
These princely suits worn by Marwari grooms in their wedding functions offer them an extraordinary look. These structured suits come in various modish designs and are usually worn over formal pants. You can also pair these statement outfits with stylish boots to fetch everyone's compliments.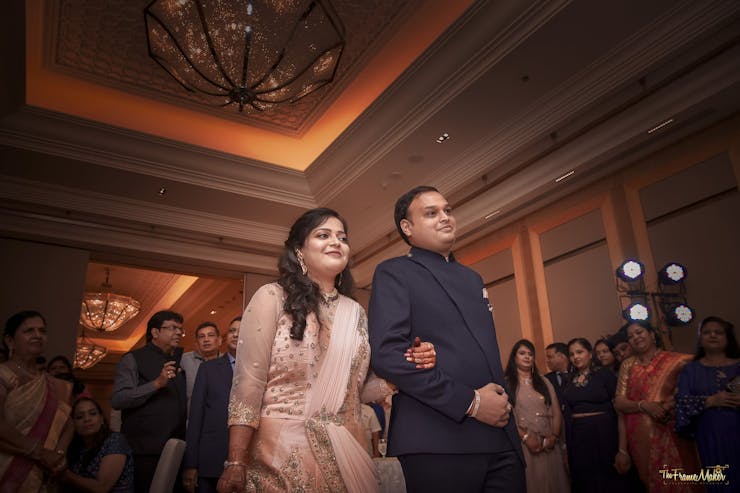 Shared above are some truly wonderful Marwari wedding dresses that can offer you the real charm on your D-day.