13+ Wedding Varmala Design Ideas For Indian Wedding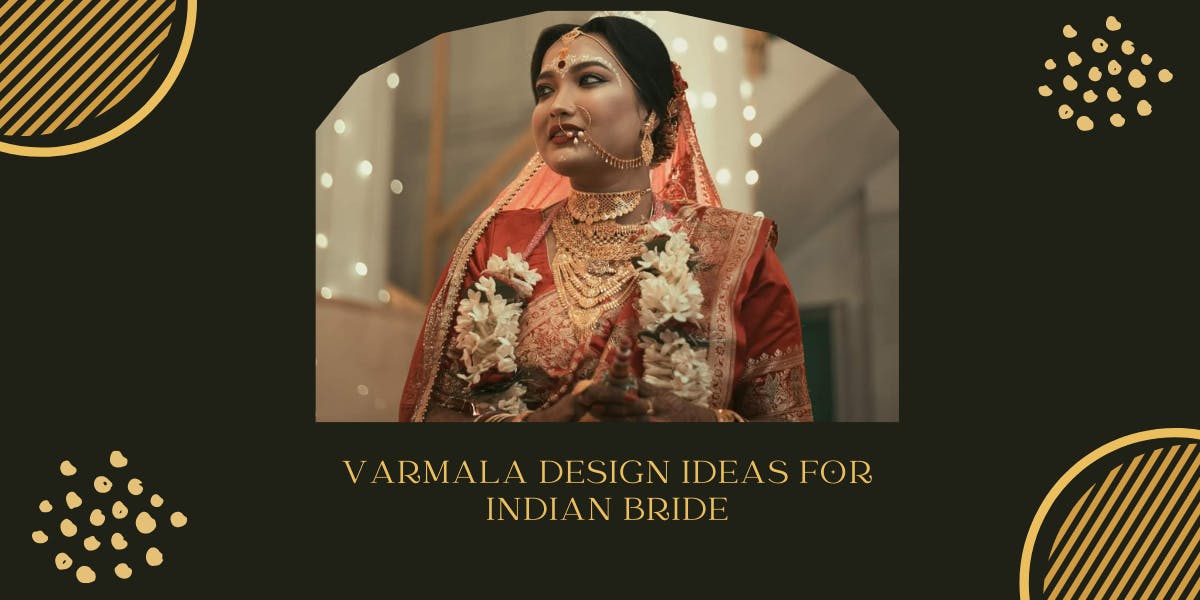 Check out these ravishing wedding varmala design that adds a special grace to your personality and make your varmala ceremony a breathtaking moment.
The Varmala ceremony is an important wedding ritual in Indian marriages, where brides and grooms exchanges garlands. It symbolizes that the bride and groom have accepted each other as life partners it's the commencement of their new married life. Traditionally, Varmalas were made using flowers like roses and marigolds. But these days couples are choosing carnation and orchids over the traditional garlands. The beautiful flowers in a Varmala represent the excitement, joy, and beauty of an Indian wedding. Hence just like the glamorous makeup of the bride and stunning sherwani of the groom, a gorgeous varmala is also an important element in a lavish Indian wedding. And choosing such an important element related to an auspicious ritual of the wedding is a major task for couples. Let's make your task easy by introducing some most beautiful wedding varmala design trending in Indian marriages.
1. Beautiful Combination Of Tuberose & Red Roses Varmala
Red rose embedded in tuberose string is a traditional garland often used in Bengali marriages. Here the talented kolkata wedding photographer has perfectly captured this beautiful combination in the wedding pictures. This heavy varmala combination of red roses and white buds has been woven into perfection to make this enthralling Varmala the most attractive part of the couple's attire.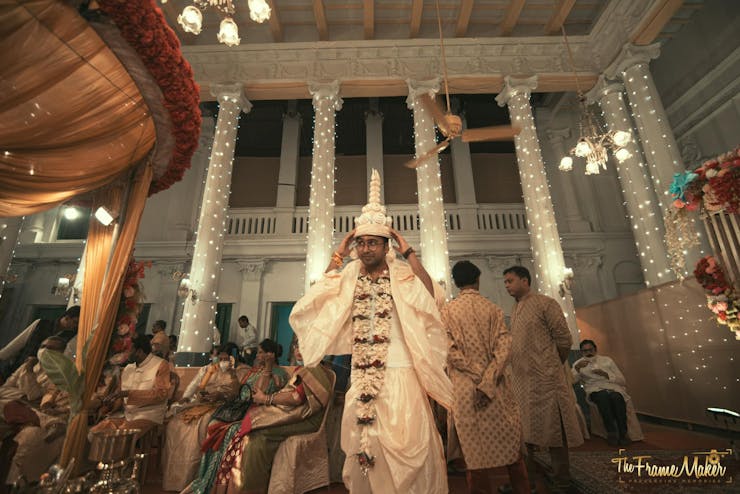 2. Prettiest Petals Varmala
To make your wedding day memorable you need to opt for a Varmala design that can do justice to your beautiful wedding look. Take inspiration from this wonderful couple who have paired their gorgeous wedding outfit with the petals garland in a red hue. Varmala made of rose petals can enhance the overall look of your wedding outfit in red color.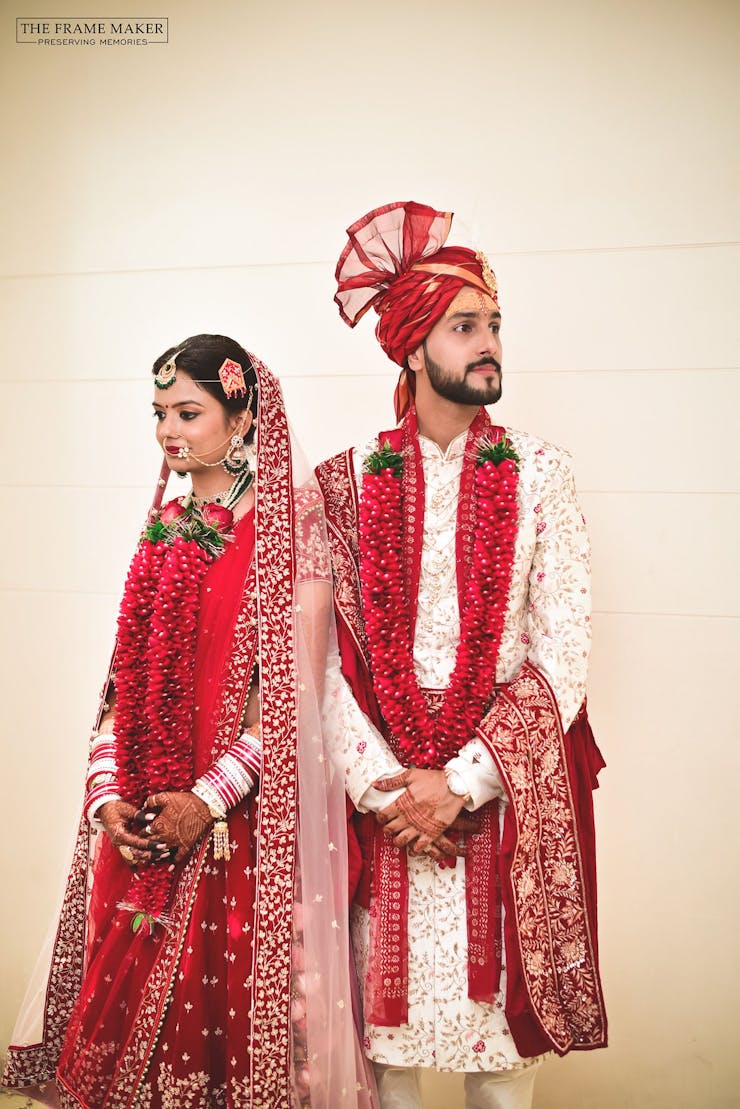 Read Also: Everything You Need To Know About Marwari Wedding Rituals
3. Enchanting Lotus Varmala
What can be a more beautiful option in Varmala design than a divine flower like a lotus? Considered a symbol of beauty, purity, fertility, and wealth these flower blooms is a very popular choice in traditional south Indian marriages. Make sure to higher the best wedding photographer in kolkata to capture the breathtaking beauty of this lotus varmala.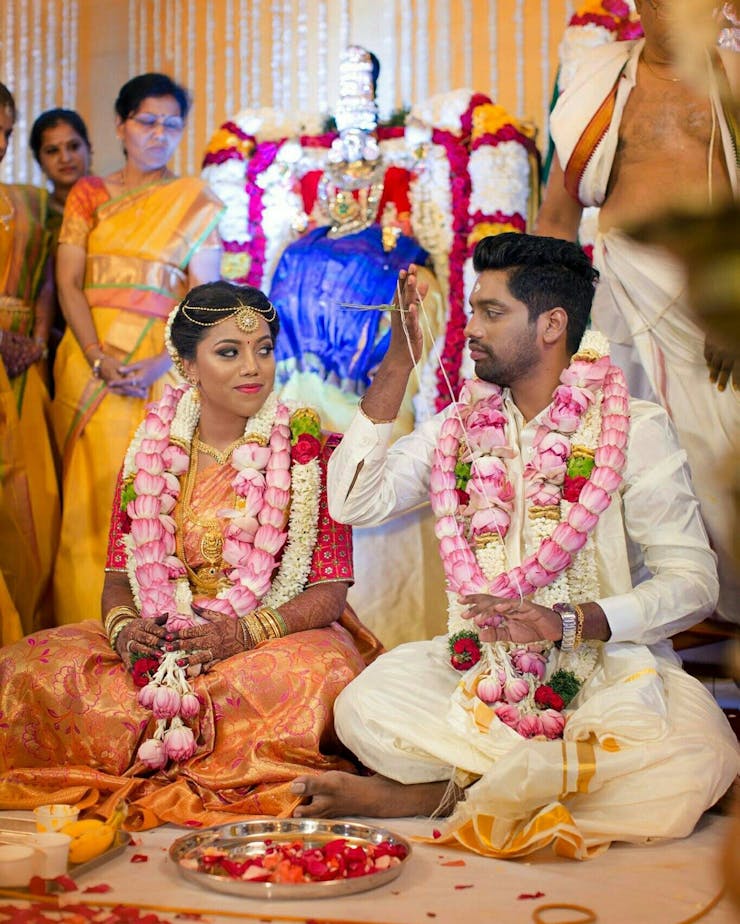 4. Scented Bliss Of Jasmine Varmala
If you have chosen an ivory outfit for the wedding day then ace up your stylish wedding outfit look with a scented varmala in a white hue like this one. The charm of jasmine buds woven into a garland offers an amazing look and leaves a refreshing scented aura all around. This wedding mala design complements the beauty of your minimalist white outfits.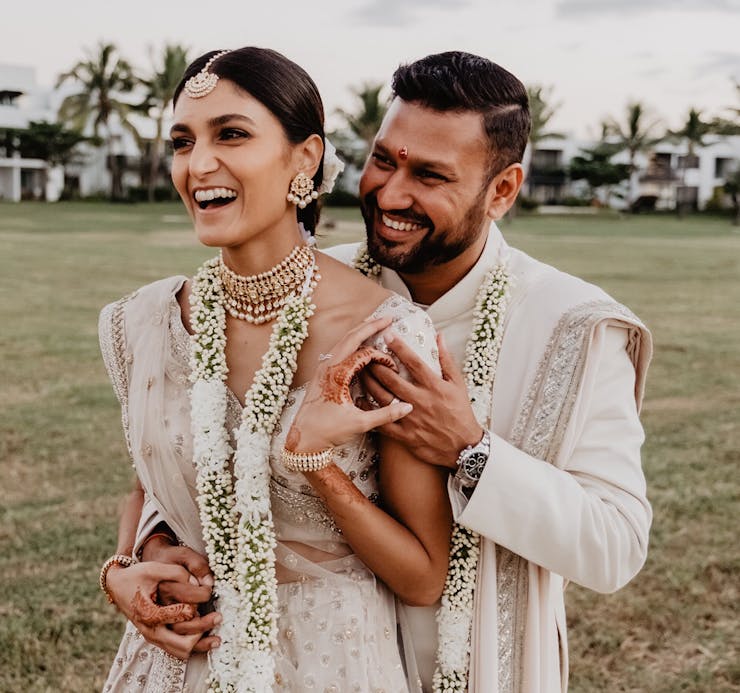 5. Charming Rose Varmala
The classic red rose varmala designs for wedding is another amazing option to enhance your wedding look. Symbol of love – red roses have a special aura that can provide a regal touch to your wedding look. The baby blooms of roses can also add an extra element of beauty to your wedding outfit and leave your guest awestruck.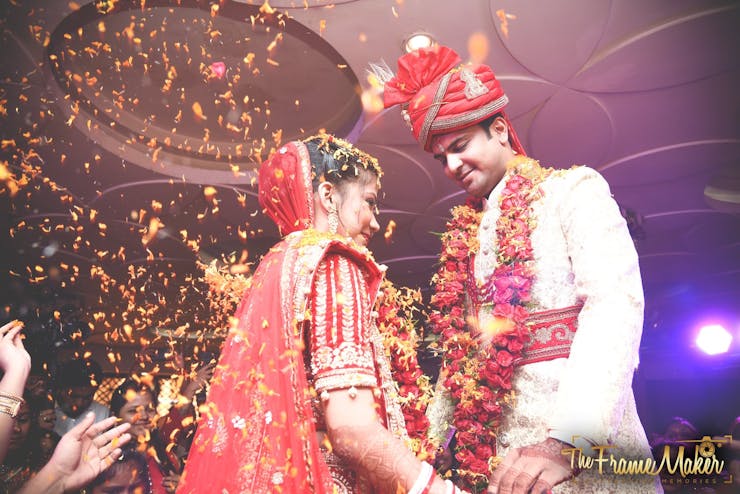 6. Enchanting Artificial Varmala
If you want something unique in your wedding varmala design then you must choose an artificial varmala like this couple. An Artificial Varmala is one of the best varmala design used in Indian weddings because of the grace and simplicity they offer. The best part about this artificial varmala is it always stays fresh and offers a mesmerizing look.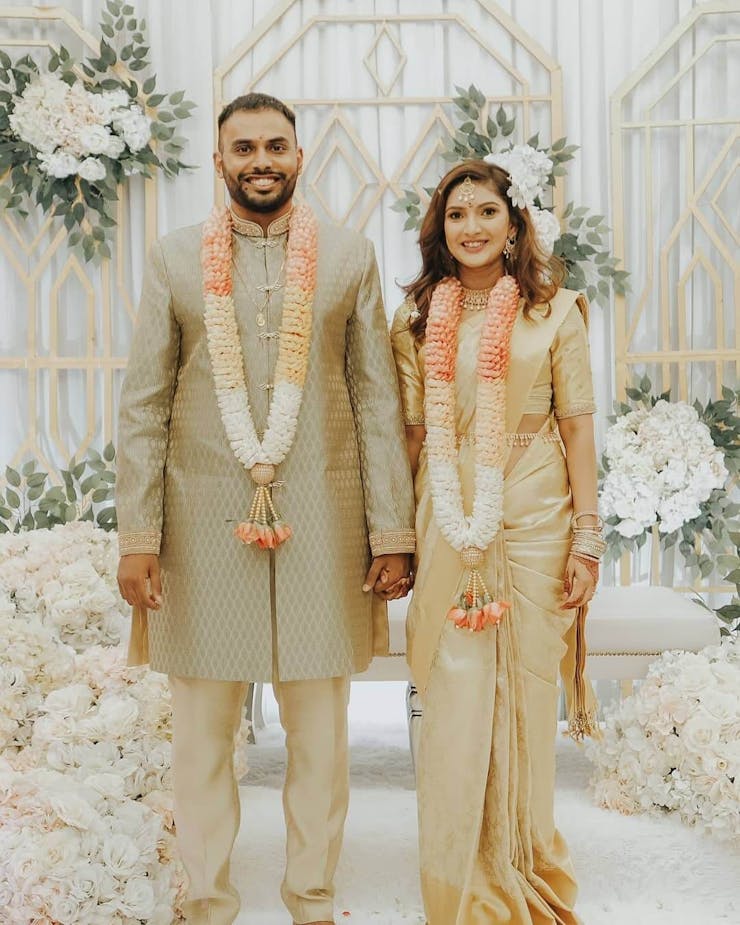 7. Trendy Foliage Varmala
Another trending and latest varmala design for couples is a green one. If you are a firm believer in maintaining an eco-friendly environment at your wedding then you must choose this green foliage varmala design. The super pretty and captivating basil leaf varmala can beautifully complement your wedding outfit in white and gold.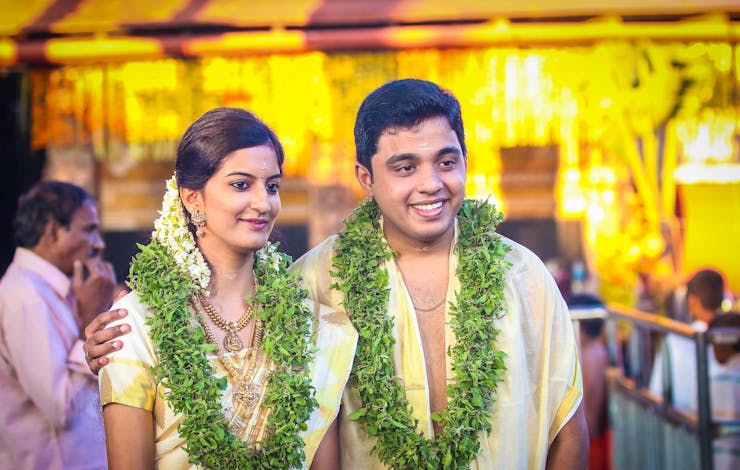 8. Captivating Orchid Varmala
Orchids are considered one of the most beautiful flower varmala design for weddings. This purple and white tone flower is a symbol of love, luxury, and beauty which is a perfect choice for your grand affair. Nowadays orchid varmalas have become the favorite of Indian couples. You can get various color options in orchids like blue, purple, pink, and ivory which can perfectly complement your stunning outfit for the wedding.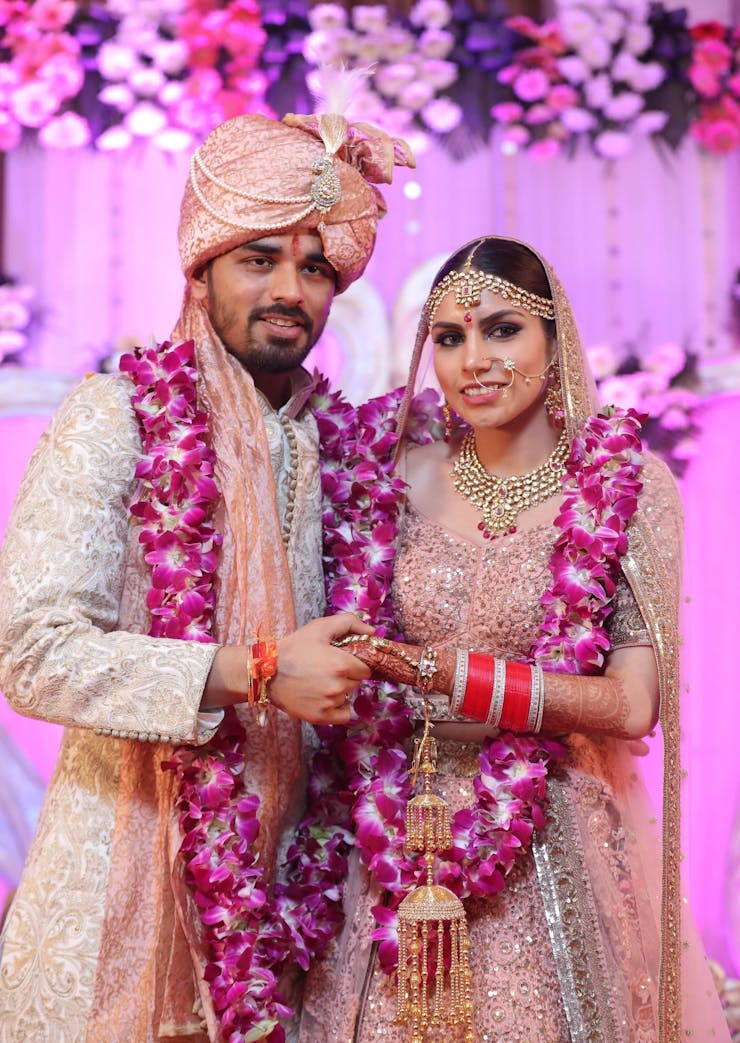 9. Loveliness Of Pearl Embellished Varmala
If you want to add a royal touch to your wedding ceremony then you can choose a pearl embedded Varmala design. The pearl-embedded floral garland is complementing the off-white and red hue of this couple's outfit. This beautiful floral varmala is indeed a masterpiece itself.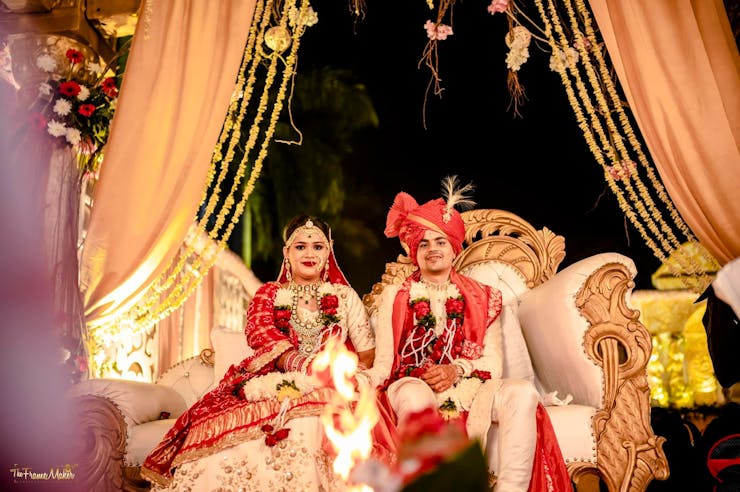 10. Magically Woven Contrasting Flowers
An unique combination of pink and white roses jaimala designs for wedding looks truly relaxing and beautiful. These contrasting shades tell a beautiful wedding story in pictures. Two different strokes in a single Varmala are a truly admirable option for a peaceful and romantic wedding.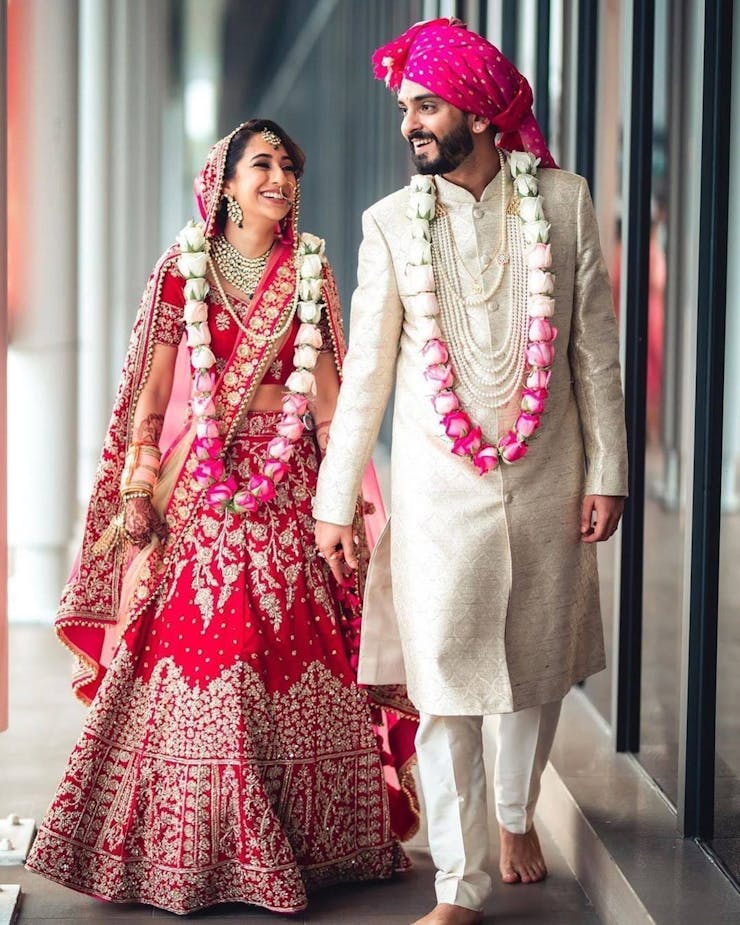 11. Breathtaking Boho Garland
These boho style Varmala are the latest jaimala designs that are truly attention grabbers. The exquisite fusion of white roses and baby breath is majestic enough to steal the show. These elegant varmalas are a perfect choice for a relaxing destination wedding. The tiny baby breath woven together with the white roses is an excellent example of sheer beauty.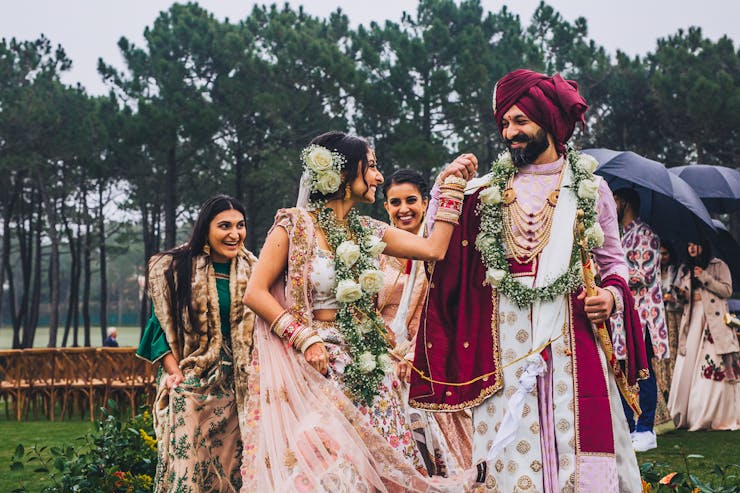 12. Subtle Charm Of Pink Varmala
The subtle charm of a pink varmala makes it one of the prettiest wedding flower varmala designs. If you are the biggest fan of pastels then opting for this lighter hue makes your day more colorful. The wonderful contrast of pastel shades in this wedding Varmala can offer you some most beautiful wedding pictures.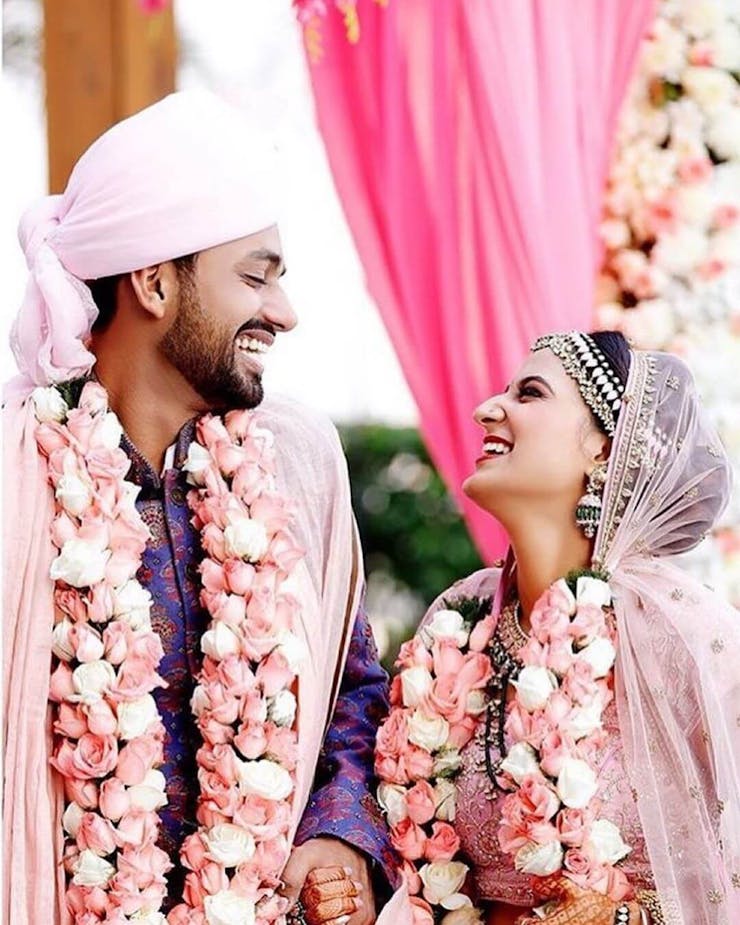 13. Exquisite Design Of Jewel Varmala
How about exploring some more precious and beautiful materials entwined with flowers? This exquisite jewelry Varmala design is considered the best varmala for wedding. Made of precious jewels like Kundan and gems stone when combined with beautiful flowers complements the entire look of the bride as well as the groom.