Traditional Rajasthani Bridal Dress Ideas You Need To Know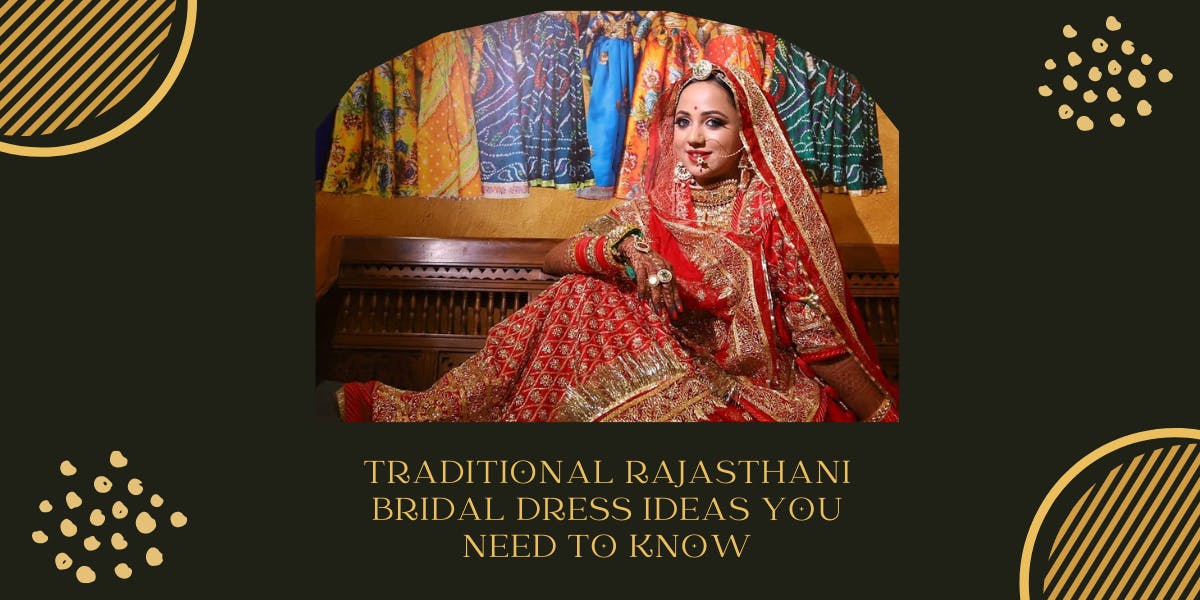 Nail your royal Rajasthani bridal look and flaunt your glamour with these most gorgeous Rajasthani bridal dress ideas to look like a real queen.
A Rajasthani bridal look always comes to our mind whenever we think about royal Indian weddings. The stunning beauty of a Rajasthani bride dressed in royal outfits will surely grab your attention. The dressing style of a Rajasthani bride represents their royal charm and rich culture. These gorgeous brides are a brilliant example of how to remain timeless in the fashion world. From their statement bridal jewelry to the heavily embroidered bridal outfit, every single item of Rajasthani bridal element can make you a quintessential bride. The vibrant color and sparkling shine of their bridal outfit are truly admirable. The unique charm of their royal outfit never fails to make a statement in an Indian wedding. Being the best wedding photographer in kolkata we are enough fortunate to capture the beauty of the royal Rajasthani brides through our lenses. So, here is the secret to nailing the rajasthani bridal look on your D-day.
1. Gorgeous Red Bridal Lehenga
The vibrant color red is considered a symbol of marriage in Indian weddings. Wearing a red outfit on the wedding day is an age-old custom that continues till today. A Rajasthani bride dressed in a red bridal lehenga is truly the center of attraction. The sindoori red lehenga showcasing heavy zari embroidery is a true conventional look of a Rajasthani bride. This vibrant color outfit if paired with exquisite gold or Kundan jewelry represents the social status and wealth of the bride.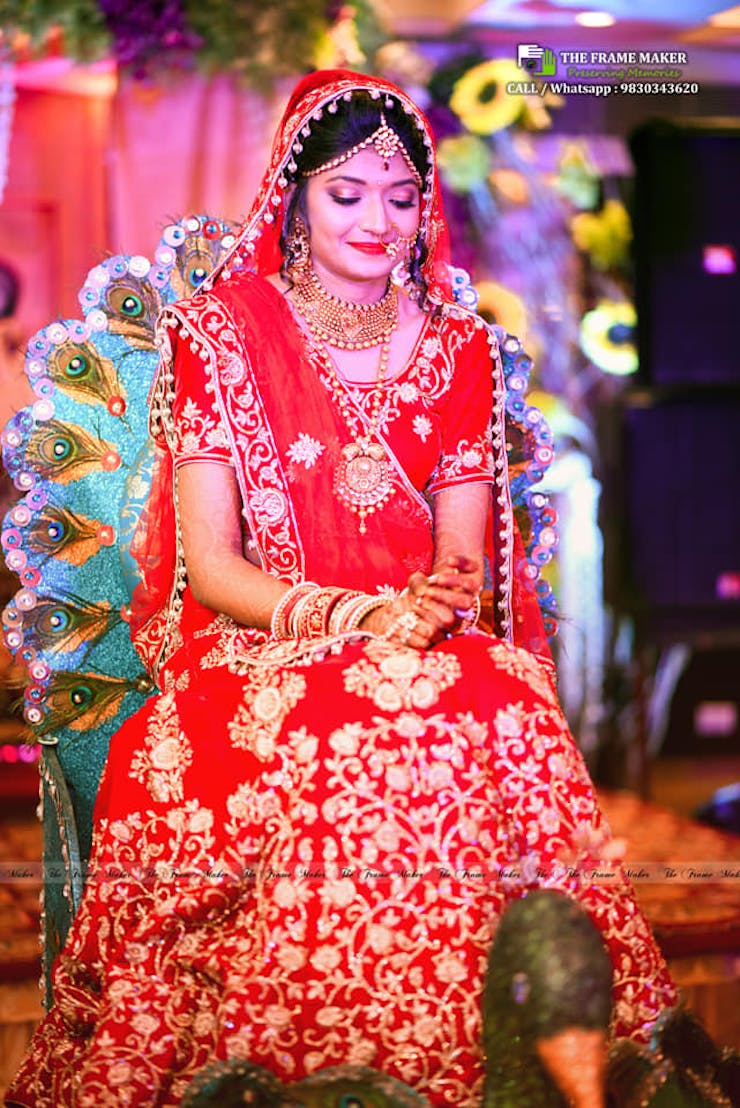 2. Stunning Gota Patti Lehenga
Gota Patti is a brilliant art form that is dearest to every Rajasthani bride. Crafted with inexpensive metals like gold, silver, and copper this lehenga makes a royal bride more attractive. Nothing can beat the elegance and the charm of a rosy pink Gota Patti lehenga. The intricate Gota Patti work on this vibrant color offers a spectacular charm to your personality. You can pair it with a matching blouse and Kundan jewelry for a memorable wedding look.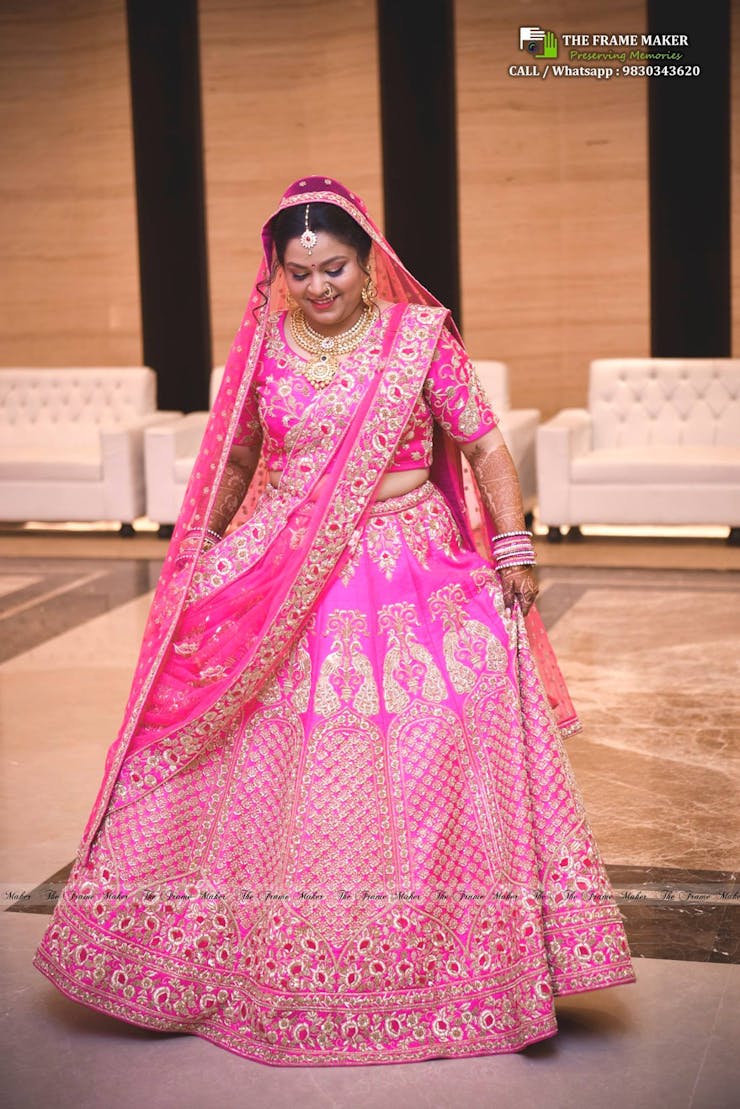 3. The Dreamy And Royal Bridal Dupatta
Look at this gorgeous bridal net dupatta intricately design with Gota Patti work. The Rajasthani bridal dupatta or Odhni is worn over the head. Embellished with stonework and zari embroidery these net dupattas are lighter in weight and also add a dramatic touch to your bridal look. These sheer net dupattas are a must to be were fabric in a Rajasthani wedding. Although it comes in multiple colors vibrant and dark hue like red, maroon, blue, and pink offers you the most gorgeous look.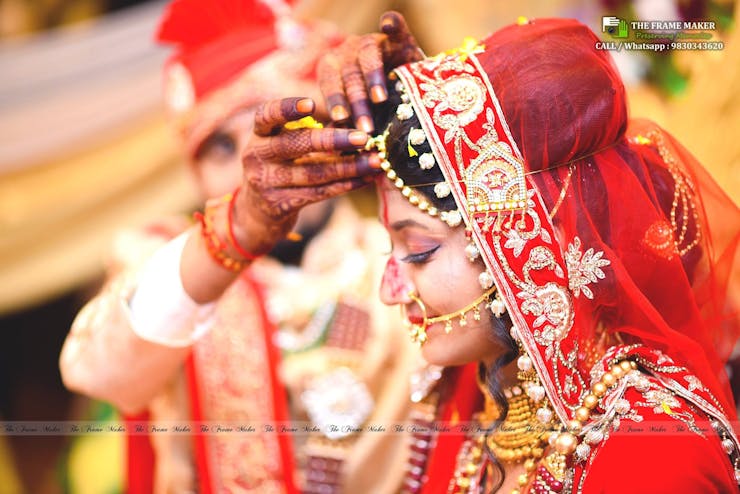 4. Captivating Silk Bandhej Saree
Another popular Rajasthani bridal dress is a pretty Bandhej saree. Dramatic and dazzling the silk Bandhej saree offers you a bold and glamorous look of a royal queen. This traditional piece of silk fabric is the latest trend in Indian weddings. This subtle red silk Bandhej saree with golden embroidery has its own charm and elegance. Wearing a statement Matha Patti with oxidized silver and Kundan jewelry is a sober and traditional look of a Rajasthani woman. Make sure to capture your stunning bridal look to create wonderful memories of your wedding by hiring an experienced kolkata wedding photographer.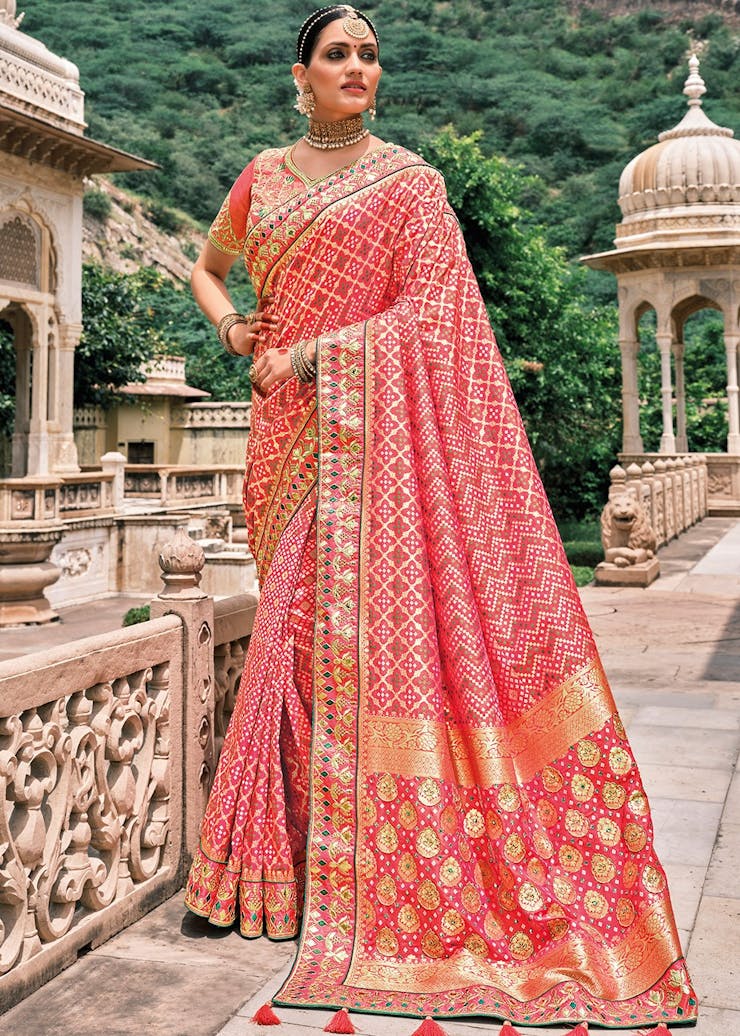 5. Riots Of Colors In Leheriya Saree
Leheriya designs are the most famous Rajasthani textile prints that celebrate the rich cultures of Rajasthan heritage. These traditional prints have been present in Rajasthan since the 17th century. A multi-color leheriya saree designed in Gota Patti's work is the most gorgeous print. The vibrant shades of this leheriya saree look beautiful with colorful bangles and Kundan jewelry. Style the saree with a falling pallu and a contrasting blouse to pose like a diva during your pre-wedding ceremony.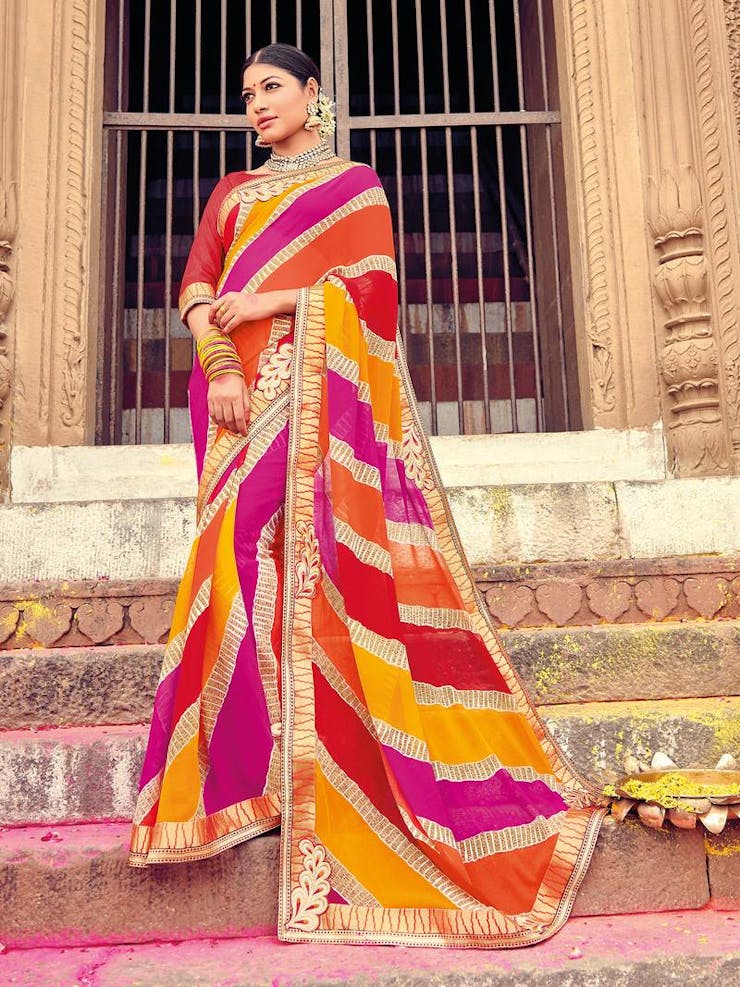 6. Sparkling Effect Of Mirror Lehenga
If you are looking for a gorgeous marwari bridal lehenga to add ethnic vibes to your bridal look then take inspiration from this Rajasthani bride. This mirror embellish lehenga has become a fashionable outfit in Indian weddings. Its sparkling shine will make you look extremely gorgeous on your wedding day. This traditional outfit studded with mirrors looks even more impressive with an exquisite Kundan jewelry set.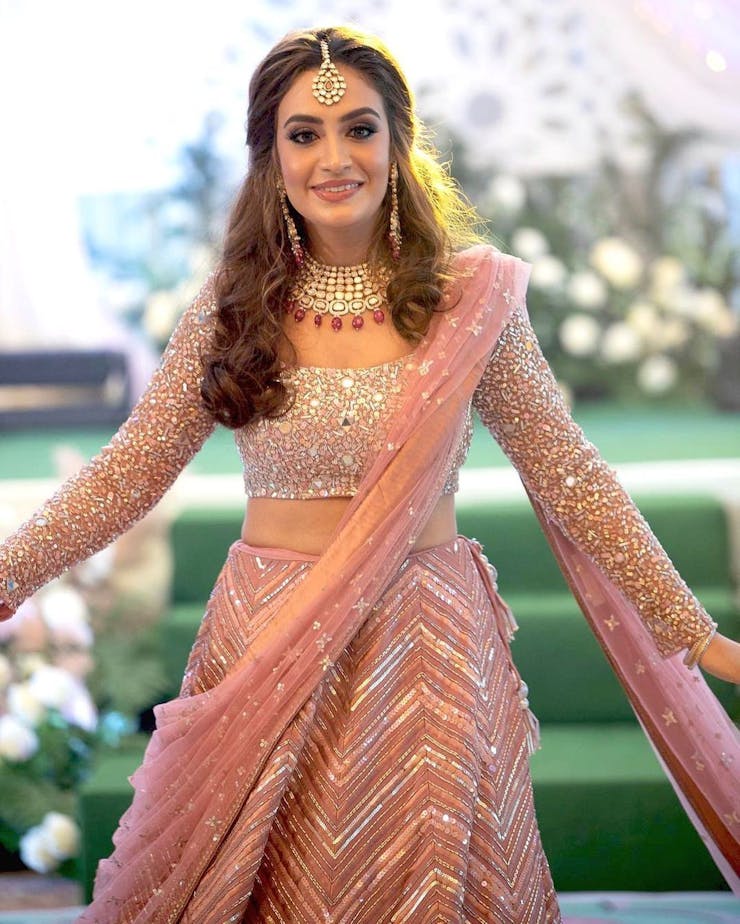 7. A Royal Feel In Velvet Lehenga
The luxury and grace of this royal rajasthani lehenga for wedding make it the most regal and timeless piece of fashion. An enchanting look of a beautiful Rajasthani bride in a magenta-hued velvet lehenga makes a fashion statement at a royal wedding. The exquisite zardozi embroidery and floral patterns of the lehenga can take your bridal look a notch higher. Pairing this traditional outfit with a gold kalira is truly an impressive choice for the cocktail night.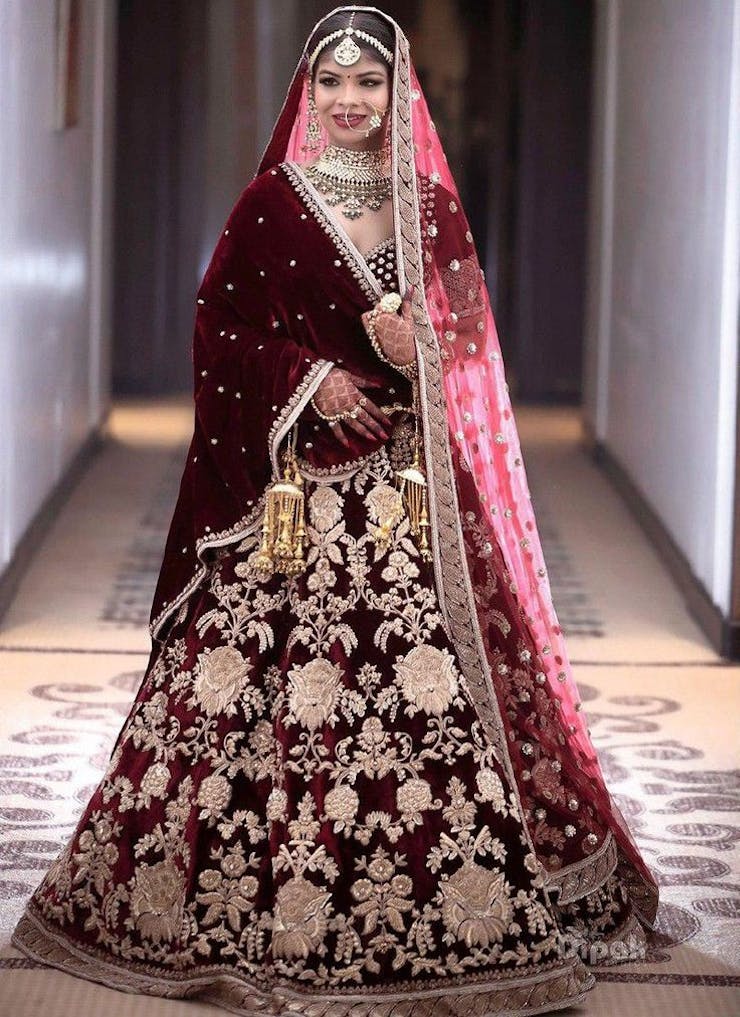 8. Vibrant & Traditional Rajputi Bridal Outfit
Have you ever noticed the beauty of a Rajput bride dressed in a traditional outfit? The traditional wedding dresses of Rajputs' brides also known as poshak is a rich and finally decorated pieces of fabric. The Rajputana brides wear a loose and comfortable skirt called ghagra and a top known as choli with a heavy bridal Gota Patti dupatta.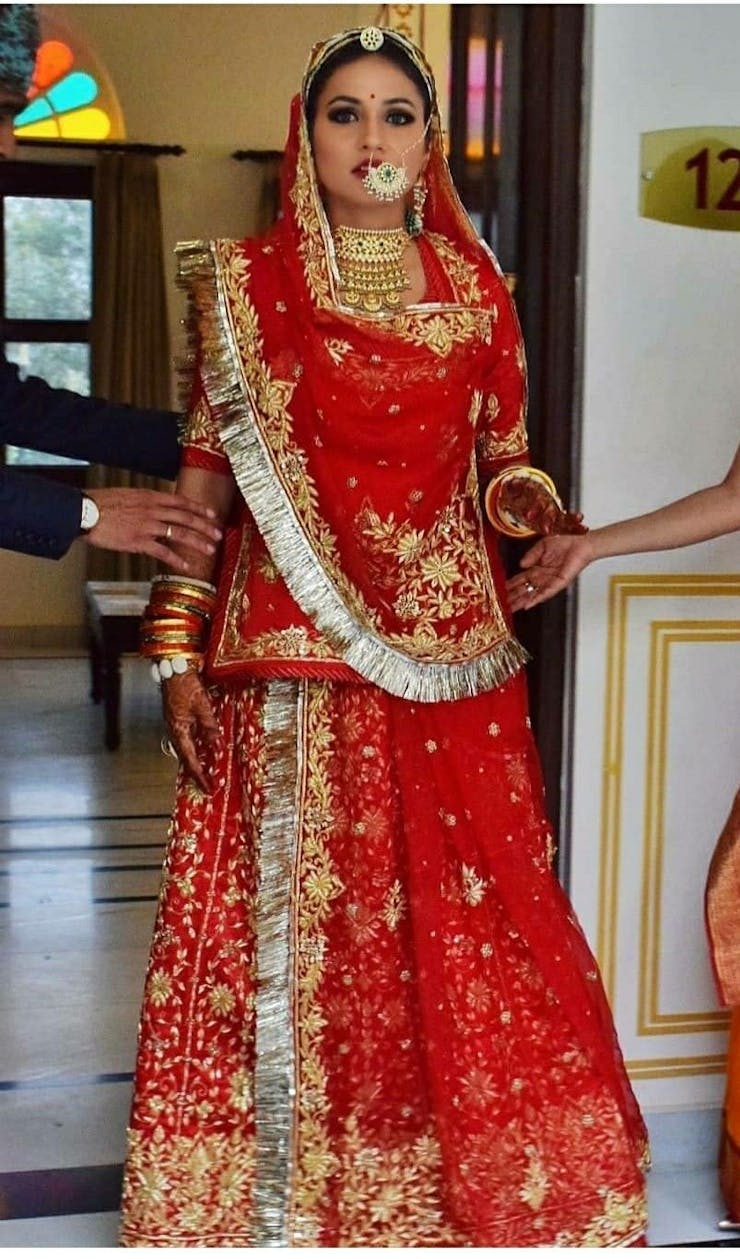 9. Bandhani Print Ghagra Choli
Another traditional rajasthani dress for bride is a ghagra choli. The ghagra choli is usually made of cotton fabric and designed with zari embroidery. A bandhani print ghagra choli is a perfect choice for an astonishing look. This super light and easy-to-carry Bandhej ghagra choli are perfect for a breezy mehndi function.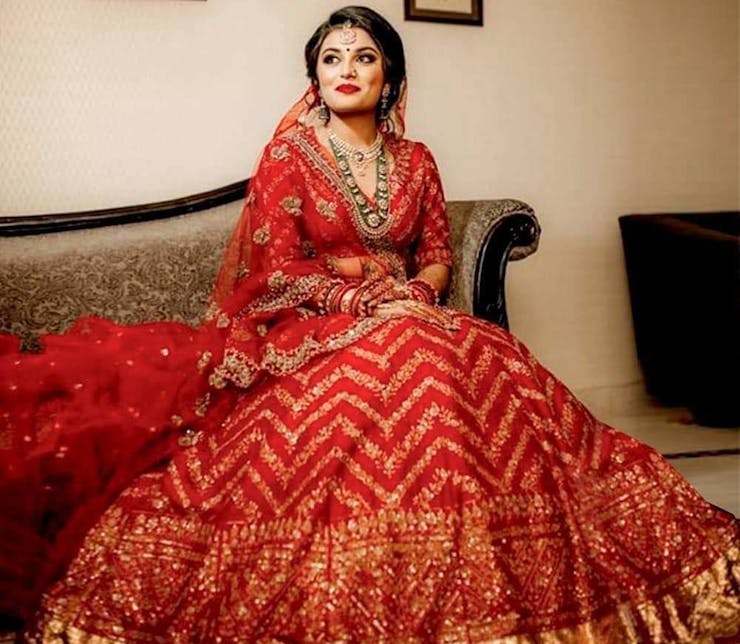 10. Elegant & Simple Bandhani Print Saree
Wearing a multicolor Bandhej print saree with new eye makeup and red lips is the most common marwari look makeup. Just like a Bandhej lehenga Bandhej sarees are also show-stealer. The diamond motifs in darker hues of a bandhani saree can instantly grab the attention of your guests. A Rajasthani pre-wedding ceremony is the best time to flaunt this timeless craft.